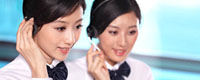 Name: Wangweiji(General manager)
Tel: 86-10-6280 0700
Fax: 86-10-6280 0297
Mobile: +86-13911690083
E-mail: WangWeiJi@clima.org.cn
Add: 3A07,YinGu Plaza, NO.9 West Road, North Fourth Ring Road, Haidian District, Beijing 100080, China PR

Cooperate with the most famed Chinese railway wagon, open wagon,hopper wagon,tank wagon,flat wagon, railway car and railway wagon fittings manufactories, we are able to provide railway wagon and railway car to our domestic and oversea customers.
So far we have developed over 40,000 railway wagons/railcar of nearly 30 varieties of different models that fall into the series as open top wagon, tank wagon, flat wagon, hopper wagon etc as well as railway wagon fittings. In the recent years, after the large-scale technological upgrade of the railway wagon production line, our equipments achieced first-level at home in terms of railway wagon and railway car manufacturing , and has a capacity of manufacturing 6000 railway wagons for each model per year.
[
More
]