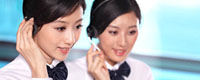 Name: Wangweiji(General manager)
Tel: 86-10-6280 0700
Fax: 86-10-6280 0297
Mobile: +86-13911690083
E-mail: WangWeiJi@clima.org.cn
Add: 3A07,YinGu Plaza, NO.9 West Road, North Fourth Ring Road, Haidian District, Beijing 100080, China PR

Details:
GH65K phosphor tank wagon
Phosphor tank consists of the tank and frame. The frame is made up of upright post and end sill; top and bottom curb fibers and fittings of base angle and apical angle.The tank is of the cylinder form with standard elliptiacal ends. At the bottom of the tank, semi-circular heating jacket, steam inlet & outlet and drain hole are set. The manhole, phosphor inlet & oulet, drain hole, nitrogen gasimporting hole, steam-importing hole, pressure gauge stand, safty valve and thermometer are set on the top of the tank. All these fittings are rounded by the locked tank with a cover to ensure the safety. Pipes beside the tank lead the accumulated water out of the tank to the inferior part.
Vehicle underframe is in full steel weld structure, consisting of center sill, side sill, bolster, end sill ,crossbeam and vertical auxilliary girder; slanted strut and locking device. The center sill and side sill of fish belly-shape are in hot rolling H profile steel; the bolster of box shape in variable cross section structure; end sill in L-shaped section pressed from 10mm-thickness steel plate. There are three big side islls in a wagon, the center one of which in the wagon is in box structure.
Brake equipment adopts the improved type 120 brake valve.
Coulper buffer adopts Grade C steel type 13A coulper. Grade C type 13A coupler yoke, alloy steel coupler yoke key and type MT-3 buffer.
Type K2 bogie is adopted.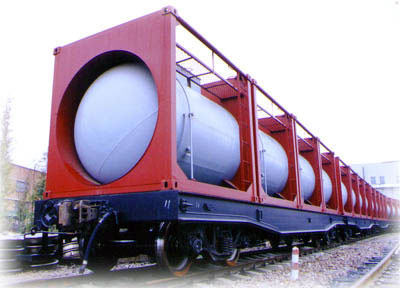 Main technical parameters
| | |
| --- | --- |
| Loading capacity(t) | |
| Tare weight(t) | |
| Coefficient of care weight(t) | |
| Track guage (m3) | |
| Axle load(t) | |
| Load per meter of track(t/m) | |
| Commercial operating speed(km/h) | |
| Min radius of curvature negotiated(m) | |
| Vehicle length(mm) | |
| Length between bogie pivot centers(mm) | |
| Under frame length(mm) | |
| Under frame width(mm) | |
| Distance between loading surface and rail surface(empty) | |
| Coupler central line height(empty) | |
| Fixed wheel base of bogie(mm) | |
| Wheel diameter(mm) | |
Contact us: