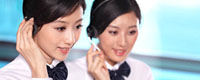 Name: Wangweiji(General manager)
Tel: 86-10-6280 0700
Fax: 86-10-6280 0297
Mobile: +86-13911690083
E-mail: WangWeiJi@clima.org.cn
Add: 3A07,YinGu Plaza, NO.9 West Road, North Fourth Ring Road, Haidian District, Beijing 100080, China PR

Details:
G17K viscous oil tank wagon
G17K viscous oil tank wagon is used to load and tansport crude oil, heavy oil, lubricating oil and other general viscous oil media. It is uploading and down unloading four-shaft axle railway tank wagon with heating device. G17 viscous oil tank wagon can maintain pressure stabilization within the tank, meet the requirements from the operation maintenance personnerl entering the tank, and heating up when unloading in the cold condition.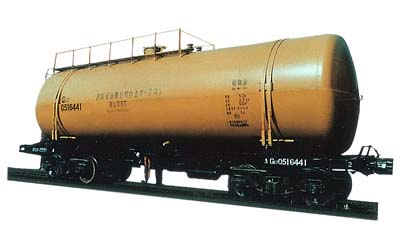 Main technical parameters
| | |
| --- | --- |
| Loading capacity(t) | |
| Tare weight(t) | |
| Coefficient of tare weight(t) | |
| Total capacity of tank(m3) | |
| Effective capacity of the tank (m3) | |
| Ratio of tank empty volume to effective volume | |
| Operating pressure of the tank(Mpa) | |
| Load per meter of track(t/m) | |
| Axel load(t) | |
| Commercial operating speed(km/h) | |
| Braking ratio(empty) | |
| Braking ratio(loaded) | |
| Environment tempeature for operation(c) | |
| Length of the wagon(mm) | |
| Length between bogie pivot centers(mm) | |
| Max. width of the wagon | |
| Max. height of the wagon | |
| Height of the coupler center line(mm) | |
| Fixed wheel base of the bogie(mm) | |
| Diameter of the wheel(mm) | |
| Track gauge(mm) | |
| Gauge | |
Contact us: