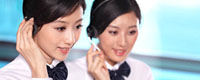 Name: Wangweiji(General manager)
Tel: 86-10-6280 0700
Fax: 86-10-6280 0297
Mobile: +86-13911690083
E-mail: WangWeiJi@clima.org.cn
Add: 3A07,YinGu Plaza, NO.9 West Road, North Fourth Ring Road, Haidian District, Beijing 100080, China PR

Details:
KZ70 ballast hopper wagon
KZ70 ballast hopper wagon is used to pave gravel for new or old railroad, and transport fragment products. Air and manual bottom foor open equipment is adopted, gravel discharging is available to both side of the rail. Both fixed marshlling and specialized transportation are available.
The wagon is mainly composed of under frame, side wall, end wall, hopper, operation room, gravel discharging system, brake system, buffer welding brake system and bogie, etc. The wagon body is steel structure without middle sill, the main loading component is made of atmospheric erosion resisting steel which is of 450 Mpa bending strength. The bottom door switch adopts mature four connecting rod level structure; the operation room and car body attachment enjoys more human nature. In order to fulfill the traction demand of the train with ten thousand-ton railload, the car adopts grade E steel No. 17 car coupler, suited car coupler yoke, type MT2 buffer, and type K6 bogie. The car adopts most extent the original structure, advanced technology and new material, therefore, the cars applicablity, technological and economical index are improved.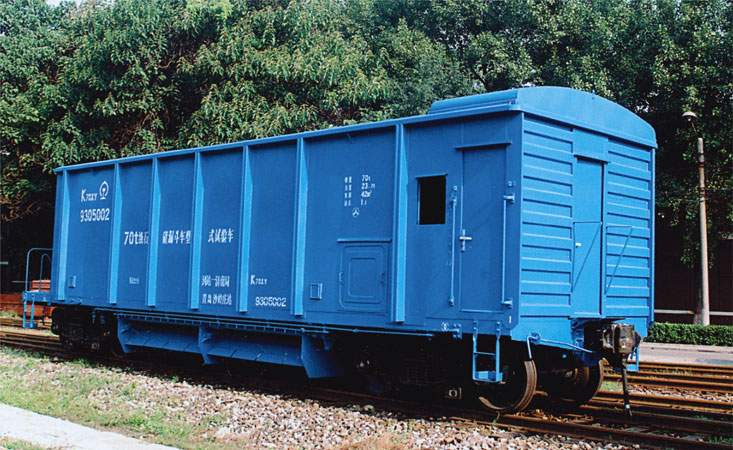 Main technical parameters
| | |
| --- | --- |
| Loading capacity(t) | |
| Tare weight(t) | |
| Capacity(m3) | |
| Coefficient of tare weight | |
| Total weight(t) | |
| Vehicle length(mm) | |
| Track gauge(mm) | |
| Special volume(m3/t) | |
| Whole car braking leverage | |
| Axle load(t) | 23 |
| Commercial operation speed(km/h) | 120 |
| Min. radius pf curvature negotiable(m) | 145 |
| Length between bogie pirot centers(mm) | |
Contact us: