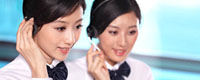 Name: Wangweiji(General manager)
Tel: 86-10-6280 0700
Fax: 86-10-6280 0297
Mobile: +86-13911690083
E-mail: WangWeiJi@clima.org.cn
Add: 3A07,YinGu Plaza, NO.9 West Road, North Fourth Ring Road, Haidian District, Beijing 100080, China PR

Details:
KM70 hopper wagon
KM70 hopper wagon is a kind of side wall bearing all steel hopper wagon without cover. It's loading capacity is 70 ton.
It's loaded from the top, unloaded from the bottom with, top lock device and two grade drive, it can be unloaded by manual or air dumper, capable of loading great quantity and dependable in structure.
It adopts 25t axle weight crossing supporting bogie (K6 bogie)
Main component, such as under frame, side wall, end wall, bottom gate and back hopper are all made by atmospheric erosion resisting Q450NQRI1 steel which is 450 Mpa bending strength. The center sill is made of Z shaoe high stength steel of 450 Mpa bending stength.
Air brake system uses stepless empty and load automatic regulator.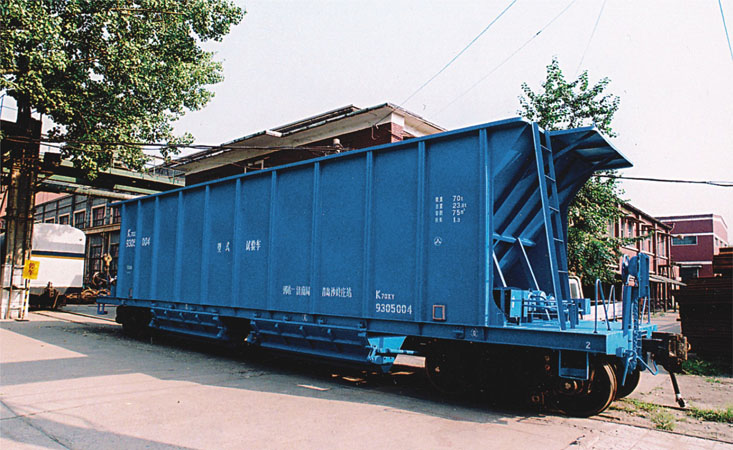 Main technical parameters
| | |
| --- | --- |
| Loading capacity(t) | |
| Tare weight(t) | |
| Capacity(m3) | |
| Coefficient of tare weight | |
| Total weight(t) | |
| Vehicle length(m) | |
| Max. height of vehicle(mm) | |
| Vehicle coupler central line height(empty) (mm) | |
| Number of car door | |
| Special volume(m3/t) | |
| Load per meter of track(t/m) | |
| Axle load(t) | 23 |
| Commercial operation soeed(km/h) | 120 |
| Min. radius pf curvature negotiable(m) | 145 |
| Length between bogie pirot centers(m) | |
| Vehicle Max. width(mm) | 3200 |
| Wheel diameter(mm) | 840 |
| On-off connecting rod level self-locking eccentricity distance(mm) | 15 |
Contact us: