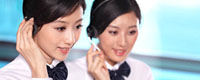 Name: Wangweiji(General manager)
Tel: 86-10-6280 0700
Fax: 86-10-6280 0297
Mobile: +86-13911690083
E-mail: WangWeiJi@clima.org.cn
Add: 3A07,YinGu Plaza, NO.9 West Road, North Fourth Ring Road, Haidian District, Beijing 100080, China PR

Details:
G70K light oil tank wagon
Production description: G70K light oil tank wagon is mainly used to transport gasoline, coaloil, light diesel fuel and other light oil media. The loading mode is up loading and up unloading. This car has no center sill. The tan is of cylindrical horizontal full steel weld structure with standard elliptical ends. In the center of the tank top, a switching manhole and a liquid trap are set. The brake system uses the modified 120 control valve, KZW-4GA type or TWG-A type empty and load brake regulator, Φ356X254 integral spinning sealed type brake cylinder, ST2-250 bidirectional brake shoe slack adjuster, stainless steel brake system and NSW han brake. The boige is type K2. The coupler and buffer are number 13 or 13A top operation coupler in C-level steel material, 13A coupler yoke in C-level steel materail, alloy-steel coupler yoke and ST type buffer.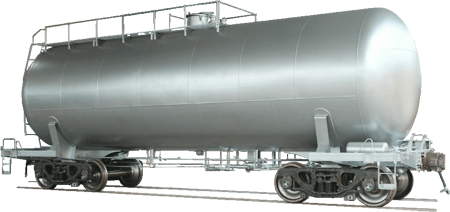 Main technical parameters
| | |
| --- | --- |
| Loading capacity(t) | 62 |
| Tare weight(t) | 20.3 |
| Coefficient of tare weight(t) | 0.33 |
| Total capacity of tank(m3) | 72.04 |
| Effective capacity of the tank (m3) | 69.7 |
| Operating pressure of the tank(Mpa) | 0.15 |
| Length of the wagon(mm) | 11988 |
| Length of the tank (mm) | 10700 |
| Load per meter of track(t/m) | 6.87 |
| Commercial operating speed(km/h) | 120 |
| Environment tempeature for operation(c) | +/-40 |
| Braking ratio of the whole wagon(empty) | 32.37% |
| Braking ratio of the whole wagon(loaded) | |
Contact us: