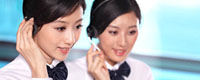 Name: Wangweiji(General manager)
Tel: 86-10-6280 0700
Fax: 86-10-6280 0297
Mobile: +86-13911690083
E-mail: WangWeiJi@clima.org.cn
Add: 3A07,YinGu Plaza, NO.9 West Road, North Fourth Ring Road, Haidian District, Beijing 100080, China PR

Details:
C64K open-top wagon
Main structure: the car consists of car body, braking system, coupler an buffer, bogie and so on. The car body, consists of under frame, side wall , end wall, car door and other components, railway car is full of steel weld structure. The bogie is K2 type. The air braking system is type 120 control valve with 254mm-diameter integral spinning sealed type brake cylinder and ST2-250 bidirectional brake railway car shoe clearance adjuster. Manpower braking equipment is NSW hand brake. The coupler and buffer is number 13 top operation coupler in C-level steel material and MT-3 buffer.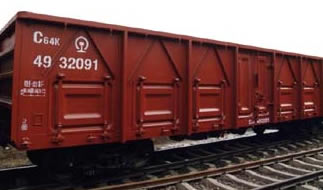 Main use: this railway car is used to load and transport coal, ore coke, building materails, mechanical equipment, woods and containers and bulk or case cargo.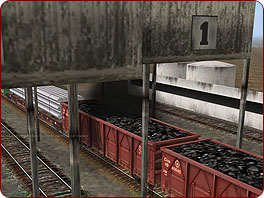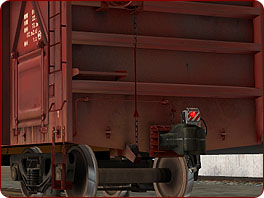 Main technical parameters
| | |
| --- | --- |
| Loading capacity(t) | 61 |
| Tare weight(t) | <23 |
| Min. radius of curvature negotiable(m) | 145 |
| Volume(m3) | 73.3 |
| Special volume(m3/t) | 1.2 |
| railway car Axle load(t) | 21 |
| Load per meter of track(t/m) | <6.25 |
| Length of car(mm) | 13430 |
| Length between vehicle centers(mm) | 8700 |
| Max. width of vehicle(mm) | 3242 |
| Max height of vehicle(mm) | 3149 |
| Fixed wheel base(mm) | 1750 |
| Commercial operation speed(km/h) | 120 |
Contact us: