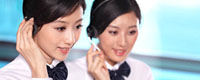 Name: Wangweiji(General manager)
Tel: 86-10-6280 0700
Fax: 86-10-6280 0297
Mobile: +86-13911690083
E-mail: WangWeiJi@clima.org.cn
Add: 3A07,YinGu Plaza, NO.9 West Road, North Fourth Ring Road, Haidian District, Beijing 100080, China PR

Zheng Jiao railway run railway wagon today officially opened
Today, the highly anticipated Zheng Jiao railway official operation. In the future,
railway wagon
Zhengzhou to Jiaozuo of running time from over two hours shortened to about 40 minutes. Initial operation will be arranged to open operations EMU trains 5 pairs, after July 1 transfer station Figure cancel a direct train. Two seat full fare 28 yuan.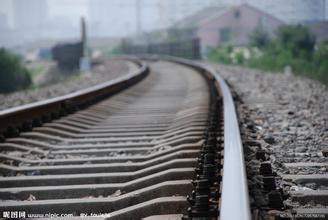 Zheng Jiao railway is located northwest of the province, from the Zhengzhou Railway Station leads north after the Yellow River, the Wuzhi Xiuwu County, access to existing railway lines moon Jiaozuo station. Line length of 78 km, 200 km is located in Zhengzhou, Nanyang Village, the Yellow River area, Wuzhi Xiuwu west, Jiaozuo six stations, the initial operating speed is an important part of the future high-speed railway Zhengzhou, Taiyuan.
Reporter from Henan Intercity Railway Co. was informed that the line started construction in 2010, the process of building a new China's first railway line across the Yellow River Bridge four, alteration 15.5 km Beijing-Guangzhou railway. In the pre-opening of the six sites, there are three new station. Line in March of this year the FBI to try, through various efforts in the country last comprehensive inspection phase to "all excellent" good results allowed the opening and operation.
It is reported that the early Zheng Jiao rail operators (26 to 30 June) open daily operations EMU trains five pairs of 10 flights, including C2902 and C2903 are one-stop direct style train, run time 34 minutes. July 1 will open the line nine pairs 18 times tone map, according to station stops and intermediate stop way open line train, canceled a stop train times. But also the first to run across the line, and Cheng, intercity connected to the fastest only 1 hour and 38 minutes from the Sung Dynasty Village Road Station to Jiaozuo.
Zheng Jiao railway opened to traffic,
railway wagon
will further improve regional rail network structure, speed up the formation of Zhengzhou as the center of one hour economic circle, to accelerate economic and social development along the new urbanization process is important.