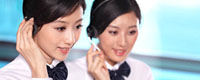 Name: Wangweiji(General manager)
Tel: 86-10-6280 0700
Fax: 86-10-6280 0297
Mobile: +86-13911690083
E-mail: WangWeiJi@clima.org.cn
Add: 3A07,YinGu Plaza, NO.9 West Road, North Fourth Ring Road, Haidian District, Beijing 100080, China PR

Zheng Jiao June 1 opening of railway wagon fare 22 yuan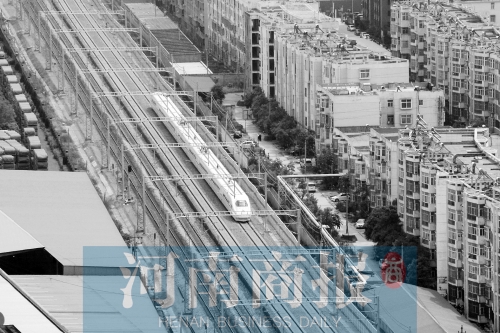 Zheng Jiao railway wagon completed testing and commissioning, trial operation stage
Authentication information as "Zhengzhou Zhengzhou Railway Bureau electricity department staff," the friends made this news, yesterday sparked heated debate
Zhengzhou Railway Bureau rumor: Zhengzhou Railway Bureau check is no such worker, Zheng Jiao railway into trial operation
Henan Daily News (Reporter Guo Fu Qiang, chief reporter received) yesterday 8:10, as soon as the whistle blew, a "bullet" train slowly pulled out of the station in Zhengzhou. This trains the implementation of Zheng Jiao railway running test tasks DJ55108 second-mover inspection car.
At this point, Zheng Jiao railway after nearly a month after the FBI try to complete the test objectives, officially entered the front opening and operation of "high-speed railway running test" phase.
Zheng Jiao railway is about 70.2 km, located in the northwest of Henan Province, Zhengzhou station leads from the line, the existing Beijing-Guangzhou line Nanyang Village Station, New Yellow River scenic station, and Beijing-Guangzhou line and the line across the Yellow River, the New Wuzhi station and xiuwu West Point, New Moon line access both Jiaozuo station, across the board design speed target value 200 km / h (earmarked 250 km / h).
Zheng Jiao railway running test implemented in three phases, namely "diagram parameter test", "fault simulation and emergency drills," "according to FIG road test" program test speed of 200 km / h.
Zheng Jiao railway officially entered the commissioning phase at the same time, an authentication information as "Zhengzhou Zhengzhou Railway Bureau electricity department staff," the blogger Bo said: Zheng Jiao rail test run on May 20, June 1 official opened, fare 22 yuan.
Yesterday, 18:00, Zhengzhou Railway Bureau official microblogging @ Zhengzhou Railway Bureau responded: After verification, the Zhengzhou Railway Bureau investigation no such employees. Zheng Jiao railway wagon test run, turn-on time, after the fare determined through the official microblogging, the official micro-channel, social media timely release