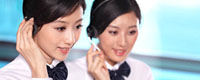 Name: Wangweiji(General manager)
Tel: 86-10-6280 0700
Fax: 86-10-6280 0297
Mobile: +86-13911690083
E-mail: WangWeiJi@clima.org.cn
Add: 3A07,YinGu Plaza, NO.9 West Road, North Fourth Ring Road, Haidian District, Beijing 100080, China PR

Yunnan Jianshui century opened a small railway wagon sightseeing tours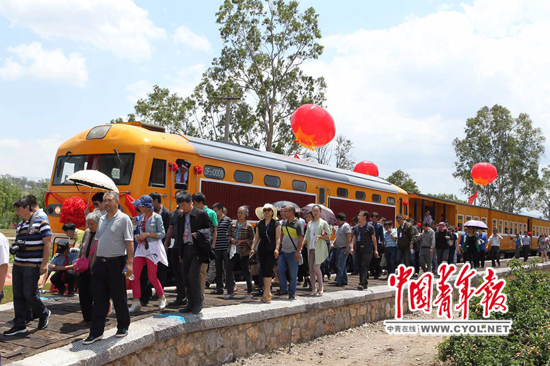 May 1, from Yunnan Honghe Hani and Yi Autonomous Prefecture Government and the Kunming Railway Cooperation Jianshui Jianshui ancient tourist train its operations. The opening of a small train, Yunnan meter gauge railway wagon protection and exploitation provides an excellent demonstration.
Yunnan Jianshui County has 1000 years of history, was the economic and cultural center in southern Yunnan. Territory of historical relics, monuments blend. In 1915, the Vietnam Railway opened to traffic after five years, only 0.6 meters a gauge of Yunnan Bi Pro screen inch gauge railway construction began, after 21 years of construction, is the history of China's railway construction of the longest railway, it is also China's first a private railroad. 1970 changed inch meter gauge rail, has been operational in 2010. Yunnan is the preservation of meter gauge railway total length of 656.6 km, is one of the world far longer operate on a very small number of narrow-gauge railway, known as the railway of the "living fossil."
In order for the meter gauge revitalize tourism in 2014, Kunming Railway, Jianshui bilateral investment housing for repair stations along the route, required for the opening of sightseeing train locomotives, vehicles, lines and other facilities and equipment Maintenance and repair . This opening of the new tourist meter-gauge railway, not only has a high historical and cultural value, but also a large number of railway surrounding natural landscape and historical and cultural resources, not only pastoral farming scenery along the way, as well as construction of water unique bridges ancient temple House and many other cultural relics.
"Century ride the train, through the years a good time." A person in charge of the construction of water city tourism Investment Company said that with the conversion of meter gauge railway wagon functions, will provide experience in protection and development of meter-gauge railway.