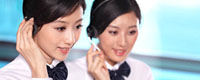 Name: Wangweiji(General manager)
Tel: 86-10-6280 0700
Fax: 86-10-6280 0297
Mobile: +86-13911690083
E-mail: WangWeiJi@clima.org.cn
Add: 3A07,YinGu Plaza, NO.9 West Road, North Fourth Ring Road, Haidian District, Beijing 100080, China PR

Unified national railway next month to adjust FIG railway wagon Zhengzhou, Guiyang province fastest half
From July 1, you can sit high-speed rail to Guiyang,
railway wagon
while Zheng Jiao railway opened, from Jiaozuo direct train to Kaifeng can play ...... Yesterday, the reporter from the Zhengzhou Railway Bureau, the national railway next month Great tone map, "Zhengzhou Edition" new diagram many highlights.
Zheng Jiao diagram published CDB five pairs of trains per day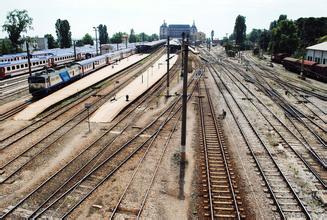 The opening day draws near, yesterday, announced the Zhengzhou Railway Station Zhengzhou to Jiaozuo trips. Under the arrangement, in the early Zheng Jiao Railways, a total CDB C2900, C2925, five pairs of trains.
Faced with international part Zheng Kaesong site insufficient passenger flow, the opening line of the first railway vehicle Zheng Jiao CDB train across the line, that line of train Zheng Jiao Zheng open line. Jiaozuo arranged two pairs from the train station to train station Kaifeng Sung Dynasty Village Road.
"The benefits of open line train across the line is connected with the opening of two tourist city of Jiaozuo, reducing the transfer of troublesome visitors and pull stations along the passenger." Railway sector, a source said.
Whether this means that Zheng Jiao run railway will be opened July 1 it?
Railway authorities said that Zheng Jiao railway official operation are two different things. July 1 transfer diagram is a national, uniformly by the China Railway Corporation, the Zheng Jiao FIG announced, with the opening of the conditions described, but does not mean the day of the opening run, "There still have not determined the ultimate turn-on time and now We perform a preliminary inspection, after the end of the safety assessment. "
Cheng, adjust daily intercity lines to reduce the three pairs of trains
Zheng open intercity opened, there has been two hot, intermediate cold situation. The adjustment can be seen, Cheng, open daily intercity lines were drastically reduced row, a total reduction of three pairs of trains.
In daily line "downsizing", while Cheng, intercity peak lines of the "expansion." In accordance with the provisions of the railway sector, the peak line of the spring, Shu Yun, Golden Week, a small holiday weekend from Friday to Sunday line, line daily from Monday to Thursday.
July 1 until August 31, the railway sector will officially enter Shuyun period, Cheng, inter-city line operation will also enter the peak phase, a total of 62 days. Zheng Kaesong will add height Train occasion during that time. Among them, the Zhengzhou - Song Cheng Road CDB two pairs Songcheng Road - Zhengzhou Eastern Line 2 right.
Guizhou access to high-speed rail network open to Guiyang Zhengzhou first high-speed rail
The adjusted figure, the concern is, Zhengzhou East Railway Station will be the first open to Guiyang, southwest China's high-speed rail.
June 18, the Shanghai-Kunming high-speed rail Guiyang to Sinko opened a new business segment, Guizhou full access to the national high-speed rail network system. At present, Zhengzhou, Guiyang seven trains, the fastest Z77 direct train takes 19 hours and 54 minutes, while the slowest K507 will need 29 hours 54 minutes. The new through passenger trains, including Guiyang - Beijing West G82 / G403 times, Beijing West - Guiyang North G401 / G404 times, Beijing West - Guiyang North G81 / G402 times.
Zhengzhou East Railway Station will also originated two
railway wagon
of Guiyang to high-speed rail, which are north of Guiyang - Zhengzhou East G1532 / 3 times, Zhengzhou East - Guiyang North G1531 / 4 times. China Railway Customer Service Center Web site show, G1533 times, Zhengzhou East of the departure time is 11:40, 19:25 that day arrived in Guiyang North Station, which lasted seven hours and 45 minutes, the fastest train than the original save 12 hours.
In recent years, Zhengzhou, high-speed rail network gradually, staged a one speed legend, Zhengzhou to Wuhan two hours, to Beijing more than three hours, four hours to Changsha, Guangzhou 5 hours ...... according to Reporters estimated that count to Guiyang high-speed rail, Zhengzhou, the capital city around the high-speed rail (G prefix) has reached eight.