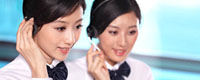 Name: Wangweiji(General manager)
Tel: 86-10-6280 0700
Fax: 86-10-6280 0297
Mobile: +86-13911690083
E-mail: WangWeiJi@clima.org.cn
Add: 3A07,YinGu Plaza, NO.9 West Road, North Fourth Ring Road, Haidian District, Beijing 100080, China PR

UPS Denver Central European railway wagon rail traffic a year to complete tripled
July 14, US Federal Express (abbreviated UPS) announced that it will extend from China to European rail freight solutions, new China Zhengzhou to Hamburg, Germany, rail freight LCL service, expanding its product line priority multimodal transport services .
The previous year, UPS has opened up China to European rail freight services FCL. In this regard, UPS vice president of freight forwarding business in China ZHAO to 21st Century Business Herald reporter that benefit from the rapid growth of China-EU trade, UPS Central railway business development over the past year, up to 3-fold increase in volume of business.
UPS is Central Europe on numerous third-party logistics providers railway
railway wagon
epitome Nuggets past few years this provision of cross-border rail logistics long began to enter the harvest period.
Air, sea mode transition period
In the past decade, the EU has been China's largest trading partner. Data show that in 2014 the trade volume between China and the EU reached a record $ 615.1 billion, accounting for 14.3% of China's total imports and exports over the same period. At the same time, EU trade volume maintained an annual growth rate of over 20%, in 2020 China-EU trade is expected to reach $ 1 trillion.
Currently more than 90% of EU trade by maritime transport, however, due to the shipping took too long, a section of the cargo shipped from Shanghai, China, the European operation at sea for up to 38 days.
With the development and deepening of trade between China and Europe, more and more manufacturing transferred from the eastern coastal areas to such as Zhengzhou, Chengdu and other western cities, but due to the relatively backward western infrastructure, which is in the western region to bring enormous economic prospects, but also logistical challenges.
In the past, our Midwest manufacturing companies seem to have not found the most efficient mode of transport, road transport of goods need to be shipped to the east coast, then to maritime transport in this way to Europe and other places. This mode of transport takes even need a month or two, but the price is relatively expensive air transport, and thus, more and more companies want to among the high sea air and long to find a balance.
2011 opened the first Central European trains, the news is on the basis of sea and air on, providing a new transportation mode selection, to further promote China-EU trade convenience. Currently, rail transport routes between China and the EU have increased from the initial 8 21, transport capacity and a corresponding increase in traffic to the original double and triple.
"Along the way" continuous catalytic bonus
Recently, the China Railway Company also said that to serve the country "along the way" strategy to further enhance the operational quality and the quality of rail freight services, railway running map from July 1 implementation of the optimization of the Central European trains, Central Trains Transportation Organization, scheduled trains 21 Central European, Central Asian trains 17, than the original diagram each increased 2. It is worth noting that over the past year, total iron capacity will continue to overweight China and the EU cross-border trains.
http://d6.sina.com.cn/pfpghc2/201507/13/91e72b536b314351bd5703451e618a82.jpg
It is understood, UPS announced the expansion of the Central European rail transport services, is reflected in its commitment to support infrastructure "Silk Road economic belt." From a timing point of view, it is easy to see the launch of this service also every Chinese manufacturing by the low cost, high output mode transition to focus on innovation and quality, customer-centric development model.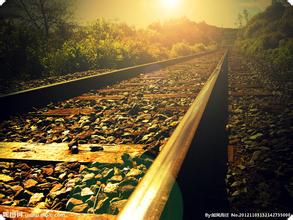 "With the transformation and upgrading of China's manufacturing industry into the period, customers need to intermodal transport terminal to meet their guests' needs, it also echoes the trend of China's manufacturing base inland from the coastal cities continued to transfer." Zhao Li expressed .
According to Zhao Li, the current UPS China to Europe FCL freight services covered railway lines including Chengdu to Lodz, Poland and Zhengzhou to Hamburg, Germany. "Compared with traditional air services, UPS China to Europe rail freight services FCL customers can save 65 percent of costs, while compared to traditional shipping services that customers can save 40% of the transportation time."
With all the way along the depth and care epicenter UPS shipping agency business,
railway wagon
vice president, Asia Pacific, Central railway freight volume will continue to increase. "Cross-border electricity domestic commercial development will bring no small entry cargo growth, while UPS also noted that the transit needs of the country's import and export trade is also growing. The company also intends to integrate resources along the vendor thereby expanding the volume of business.