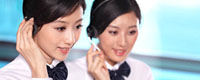 Name: Wangweiji(General manager)
Tel: 86-10-6280 0700
Fax: 86-10-6280 0297
Mobile: +86-13911690083
E-mail: WangWeiJi@clima.org.cn
Add: 3A07,YinGu Plaza, NO.9 West Road, North Fourth Ring Road, Haidian District, Beijing 100080, China PR

The second anniversary of railway cargo ship to speed the railway wagon consolidation of smuggled goods white goods
China's railway passenger and logistics as the largest throughput, maximum transport capacity of the transport sector, on June 15, 2013 launched the Freight Transport Organization Reform. Today, two years later, how to reform this progress?
June 12 morning, reporters at the Huaxi District Meng rural territory changed appearance logistics center to see the truck fast shuttle between the train and the warehouse staff are hectic for loading and unloading. "Since we increased the cargo ship to the white goods traffic, change the appearance of only one day send fragmented freight logistics center will have 340 tons." Guiyang South Railway Zhanfuzhanchang Liao Jun said that before from Guizhou Zunyi transport 1 ton goods will be 80 to 100 yuan, and now only 36 yuan. According to statistics, from January to May this year,
railway wagon
changed appearance logistics centers scattered cargo Express daily shipments of more than 6,000 pieces.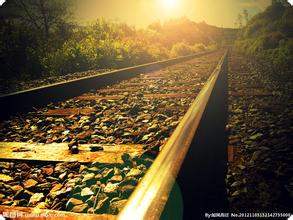 Experts pointed out: currently in the comprehensive deepening reform, promoting economic restructuring and development of the critical period, the transportation backbone to support more than ever need for rail transport. On the one hand the need to continue to play the main role of railways in the matter of the national economy and bulk cargo transport, high-speed transfer of promoting national economic factors; and the need to boost China's railway to assume key functions of modern logistics development, to reduce social logistics costs.
Ding two years through innovation and therefore, the railway sector to enhance the sense of service to optimize the organizational model, to further consolidate the bulk of "swag" transport market, to further promote the scattered "white goods" ordered transportation, to further expand the international cargo transport channel, a strong impetus to the development of modern logistics.
Consolidate the "swag" Transport Market
For a long time, the railway to the bulk of "swag" (railroad said coal, iron and steel, ores, grain, oil, etc.) transport as the main source of supply. According to statistics, 75% coal, 66% of the ore, 62% of steel, 56% of grain by rail. Although current as China's economic restructuring, coal, steel production has declined, accounting for rail freight "big" in the coal and steel traffic also declined. However, these related to people's livelihood, maintain economic development of bulk materials, mainly have to be safeguarded by railway transport.
Survey shows that more than 70% of freight accounts for a large proportion of the industry is always concentrated near the railway and other easily accessible place, a great impact on the adjustment of the transport rail transport industry and the national economy in the cost of industrial structure.
According to the Guangzhou Railway Group Freight Director at Zhengsheng Gang introduced in this reform, the Guangzhou Railway Group steady bulk cargo transport in the agreement to give the capacity to protect, consolidate and expand the "swag" transport market.
Hunan Valin Group is the largest state-owned enterprises, mainly the production of steel, used to be the old customers of the railway. Changsha Railway freight center has 11 times come to visit, take the initiative to contact the co-transport matters. In March this year, the Guangzhou Railway Group and Valin Group signed a strategic cooperation framework agreement in 2015. Under the agreement, the Guangzhou Railway Group Valin Group this year will transport all kinds of goods and materials reached 15 million tons, an increase of 1.2 million tons.
Valin Group Tang Zhihong, deputy general manager exclaimed: "Honestly, we've failed to meet the transport needs of rail afraid, and now the two sides signed an agreement, so pick operation, convenient, a year can save more than 5000 Valin million in logistics costs. "
Statistics show that this year, the Guangzhou Railway Group average daily loading 3957 vehicles, growth of 4.1%. The "swag" average daily loading car 2683, growth of 8%, "swag" transport market has been consolidated.
Promote the "white goods" orderly transportation
Focus scattered white goods flow to market demand, the Chengdu Railway Bureau relying on rail rapid trains, Southwest Cargo Express Link trains and railway bureau freight goods access service network, intends to build three (Sichuan Chengxiang, change the appearance of Guiyang, Chongqing solidarity village) road network of logistics centers, Mianyang, Leshan and other 10 regional and 32 regional distribution distribution center, forming a "3 + 10 + 32" three-tier distribution points Stubbs network layout, and supporting the establishment of 500 business department, tentacles extend rail service.
Chengdu Railway Bureau in Chengdu hub to build cars, household appliances, food, medicine, chemical products, in order to create a hub in Chongqing, cars, electronic products, in Guiyang hub build metallurgy, electronics, tire-based professional logistics base. The introduction of the three hubs Jingdong, SF and other domestic commercial enterprises settled, building large express mail distribution distribution center.
Railway cargo ship not only makes many old customers to re-take the railway line, and attracted more and more attention of potential customers, so that the community scattered "white goods" (rail, said industrial machinery, electronic appliances, daily necessities and other "white goods ") near integrate transport, to make transport more orderly market order, improve circulation efficiency to promote economic development of various economic factors.
Shenyang Railway Bureau, Dalian Service Depot selection has marketing experience two cadres four workers, the formation of freight Express marketing team. May have to empty the tube picking station to conduct a comprehensive investigation, we visited the Dalian Port Group GES Logistics and Transportation Company Limited, a large chain of home Group, 25 companies already shipping companies and shippers to establish a marketing ledger, each late track and analyze shipments. Since May 4 marketing team set up, shipped malt, aluminum, detergents, plastics, and other goods 75.26 tons.
On the basis of the success of the opening line of domestic freight trains on the railway sector to actively open international freight trains and improve the economic viability of the international Eurasian continent. At present, the Pearl River Delta, Suzhou and Hangzhou, the Central Plains, Chengdu and Chongqing and other regions have opened more than a dozen trips to the railway line international freight trains. These trains has become a national import and export "through train" and economic ties hub, is gradually changing global logistics and industrial chain layout.
In the first quarter, the Chengdu Railway Bureau Central European trains cumulative CDB 39, 1599 loading vehicles, an increase of 107%. Central Europe where trains (Chongqing - Duisburg) CDB 30, 1292 loading vehicles, an increase of 1400 percent.
February 2, 2015, Xi'an Railway Bureau first trip "sea and railway transport," (Xi'an to Huangdao port) international freight trains officially opened row. CDB The trip trains not only opened the Shaanxi goods exported to Europe rail freight Corridor, it is marked as a starting point in Shaanxi, west CDB "Central trains" east CDB "sea-rail intermodal trains," the railway forming a new pattern of international cargo,
railway wagon
take concrete actions to promote the Shaanxi "along the way" construction.
The Railway cargo ship to two years, so that people feel the change in railway freight transport reform, but also to the railway sector has brought new traffic growth.