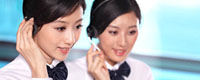 Name: Wangweiji(General manager)
Tel: 86-10-6280 0700
Fax: 86-10-6280 0297
Mobile: +86-13911690083
E-mail: WangWeiJi@clima.org.cn
Add: 3A07,YinGu Plaza, NO.9 West Road, North Fourth Ring Road, Haidian District, Beijing 100080, China PR

Thailand and Japan railway wagon compete for each rail market tactics
By the end of May, a message Thailand signed a memorandum of cooperation in high-speed rail sparked hot conferences and troubled, and even Thai railway cooperation program has been canceled Thailand rumors. June 1,
railway wagon
Sansern Thai government deputy spokesman Major General stressed that the Thai railway cooperation negotiations proceed as planned, but the two are not in building high-speed rail.
Open up the railway market Thailand attaches importance to the overall layout of Japan
May 27, Thai Transport Minister Bazin and Japanese Land and Transport Minister Akihiro too signed a memorandum of cooperation in Thailand and Japan Railway Tokyo, confirmed that the two inter-governmental cooperation, the introduction of Japanese Shinkansen technology construction from Bangkok to Chiang Mai high iron content. Cooperation or a feasibility study carried out on three main lines.
Overall, Japan's participation in railway construction in Thailand shows the overall layout. First, Japan to Thailand, the first high-speed rail to confide in hand. Thai people have always believed that Japan's high-speed rail technology through years of practice, in terms of safety is guaranteed. Once the formal construction of high-speed rail, the effect is likely to cause a model for Japan's high-speed rail line to get the rest of Thailand orders occupation opportunities. Secondly, Japan Thailand railway location, overall layout of the long in-depth research. Three routes reflects Japan's strategic considerations. The three lines form a "string" shape, covering the four corners of the world, Thailand: Chiang Mai to the north, Nantong, Gulf of Thailand, west to the Thai-Myanmar border, east of the Thai-Cambodian border, extending the reach of almost radiation throughout Indochina. Furthermore, the construction of these three lines, or the future of Japan to further expand interoperability with other Southeast Asian countries laid the foundation.
Thailand railway from north to south or into the Trans-link
Thai railway cooperation existing double-track railway construction projects are not yet involved in high-speed rail. Divided into four lines: Bangkok - Gui Line Hom, Hom Gui - Korat line, Hom Gui - Ma Tabu line and Nakhon Ratchasima - Nong Khai line. Four lines form a "human" shape, from north to south across the land to the north of Bangkok, Thailand.
Thai railway cooperation project is about 180 kilometers per hour, and between domestic express between EMU; four lines total length of 870 km. After several rounds of negotiations, in accordance with the EPC (EPC) form the framework of the principle of cooperation, the basic agreement needs to be further finalized lending rates, construction costs and other issues.
Thailand and Japan in what they need, each layout. Thailand railway cooperation does not currently include the high-speed rail projects, mainly for the "speed" of double-track railway, negotiations are still ongoing. On line, the Sino-Thai cooperation in the north-south railway mainly related to China and Southeast Asian countries interconnection strategy. Thailand railway cooperation involved Bangkok - Nong Khai line, connecting the north of Laos, Vientiane, direct access to Kunming, then south towards Malaysia and Singapore, or would constitute an important part of the Trans-planning.
Japan wins in the cost of funds and the reputation of Chinese technology Dominant
Including China, Japan, Germany, and many railway technology developed countries show intent to Thailand, to which Thailand has taken a consistent balance of foreign policy, trying to have it both ways. Thailand believe that the domestic railway construction in great demand, not only want to lock a cooperative country, but to open their markets on different routes, while attracting external investment, including in Japan, including.
According to reports, the Japanese occupied the top
railway wagon
spot in Thailand's long-term foreign investment, 60% of Japanese companies accounted for the total foreign investment in Thailand. In addition to large-scale Japanese companies long-term investment for Thai, Japanese SMEs are also constantly on the Thai investment. Japan's high-speed rail a good safety record, comfort is ideal. These have become history and social infrastructure of choice for high-speed rail in Thailand and Japan cooperation.
China is emerging powers in the region and increasing influence in the world, it is Thailand's largest export market and the largest tourist source country for Thailand in terms of political and economic significance. Chinese railway technology in Thailand also has a strong appeal. Low cost, high cost, is China Railway of Thailand where the biggest attraction.