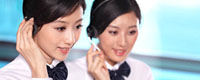 Name: Wangweiji(General manager)
Tel: 86-10-6280 0700
Fax: 86-10-6280 0297
Mobile: +86-13911690083
E-mail: WangWeiJi@clima.org.cn
Add: 3A07,YinGu Plaza, NO.9 West Road, North Fourth Ring Road, Haidian District, Beijing 100080, China PR

Tangshan public collection of more than a thousand pieces of railway wagon station ticket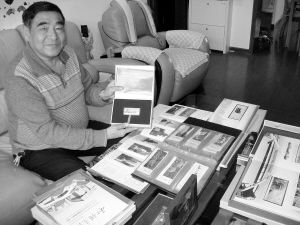 18 railway wagon bureaus covering more than 100 railway stations, railway course record
  Railway platform ticket is that people entering the station platform relatives shuttle passes. Since last March 27, in all passenger railway platform ticket sale nationwide in succession, followed by 100 years of platform tickets to this "honorable retirement", fade from view. However, because of both the platform ticket ornamental art and background content, has been loved for collectors. In Tangshan, there is such an enthusiastic public platform ticket collections, from 1999 collections around the country has been more than a thousand pieces of platform tickets.
  Yesterday, the reporter in Tangshan public letter home Baozhong see these books are neatly collected in the yard of a platform ticket, beautifully printed color face, not only on each coupon printed circuit station name, logo and belongs referred railway Railway Bureau and also printed with the local attractions and geographical indications. The opening of the Qinghai-Tibet Railway, China Railway Sixth Speed, Beijing-Tianjin Intercity Railway stations opened ...... each set of commemorative tickets are big events recorded in different periods in the history of the railway. One set contains standing after the earthquake in Tangshan in the new package and a set of commemorative reflect the views of the city of Tangshan, 12 commemorative ticket platform, is to make the letter Baozhong most collections hometown pride. In the material, gold and silver commemorative ticket brick material most rare and most precious. In addition, the Guangzhou Railway Group 1.5 yuan a few of platform tickets are rare letter Baozhong called "solitary" and platform ticket from Wuyishan, Weihai sold separately, but also because of breaking the platform ticket issued by the Railway Bureau The practice is regarded as "rare."
  Nearly 50 years of railroad career, so the letter Baozhong traveled across the motherland, but also after he facilitated the collection of railway platform ticket. "Every time I go out, I did not forget to buy a local station platform ticket, if we can buy a yearbook is even more pleasant surprise." Baozhong letter said. In addition to the train station, some local markets and fairs Computers & buy platform tickets are also a good place. Since 1999, he has a collection of over 90 of the album, more than a thousand pieces of railway platform ticket, covering 18 railway wagon bureaus, more than 100 train stations.