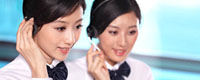 Name: Wangweiji(General manager)
Tel: 86-10-6280 0700
Fax: 86-10-6280 0297
Mobile: +86-13911690083
E-mail: WangWeiJi@clima.org.cn
Add: 3A07,YinGu Plaza, NO.9 West Road, North Fourth Ring Road, Haidian District, Beijing 100080, China PR

State Council to accelerate the railroad to go to promote international cooperation in railway wagon capacity and equipment manufacturing
Play the main role in the enterprise market. All kinds of enterprises, including private enterprises to combine their development needs and strengths, adhere to market-oriented, according to commercial principles and international conventions, specifically expand foreign cooperation. In the continuing role of traditiona
railway wagonl
contracting advantages, railway wagon give full play to our capital, technology advantages, and actively carry out the "project financing contract +", "+ contracting + financing operation" and other cooperation, encouraging the use of project conditional BOT, PPP, etc., vigorously explore the international market and the development of equipment manufacturing cooperation. Cooperation with countries with conditions, the formation of joint development of third-party market. International cooperation should be based on actual production and characteristics of the host country, a flexible variety of ways to invest, construction, technical cooperation, technical assistance, and the host government and business cooperation.
railway wagon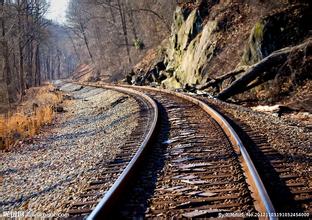 Innovative business models. Active participation of foreign Industries, trade and economic cooperation zones, industrial parks, special economic zones and other co-construction of the park, creating a relatively sound infrastructure, laws and policies supporting the regional investment environment have good concentration and radiation effects, and guide domestic enterprises Baotuan sea, cluster "going out." A borrowed boat through the Internet, using Internet companies overseas markets, marketing network platform, open up new business channels. Small and great cooperation by the sea, encourage large enterprises to take the lead in the international market, driven by a number of supporting small and medium enterprises "to go abroad to improve management capacity and level. Earnestly host country's political, economic, legal, market analysis and assessment, strengthen project feasibility studies and feasibility studies, the establishment of benefit and risk assessment mechanisms, focus on the economy and sustainability, improve the internal investment decision-making process, the implementation of all aspects of complementary conditions, carefully organized and implemented. good project execution risk response plans, and properly preventing and resolving the various types of risk are encouraged to take root in the local area, is committed to long-term development, enterprise and employment, procurement and other efforts to raise the localization level, strengthening of local staff training, and actively promote local employment and economic development. standardize enterprise behavior of foreign operations The company should conscientiously abide by location State laws and regulations, respect local culture, religion and customs, safeguard the legitimate rights and interests of employees, good intellectual property protection, upholding integrity management, resist commercial bribery. focus on resource conservation and environmental protection, social responsibility for local economic and social development actively contribute to achieve the country's mutual benefit and common
railway wagonl
development. build businesses overseas operations evaluation mechanism, promote the construction of credit system, railway wagon strengthen coordination and cooperation between enterprises, comply with fair competitive market order, and resolutely prevent disorder and malignant competition.