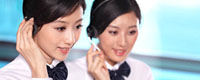 Name: Wangweiji(General manager)
Tel: 86-10-6280 0700
Fax: 86-10-6280 0297
Mobile: +86-13911690083
E-mail: WangWeiJi@clima.org.cn
Add: 3A07,YinGu Plaza, NO.9 West Road, North Fourth Ring Road, Haidian District, Beijing 100080, China PR

Sichuan cast iron 50 billion investment railway wagon in the future high-speed, half an hour by train direct from the airport to Chengdu renshou
"Renshou will be devoted to repair a high-speed rail link and new airport in Chengdu, after driving from Renshou, the train can reach the new airport!" Yesterday, Sichuan Railway wagon Investment Group signed a strategic cooperation agreement with a total investment of 50 billion yuan Meishan RenShouXian The two sides will cooperate in Renshou transportation, industrial park construction. By then, Renshou will invest nearly billion to build a new highway in Mu Ren Yan Sau Kong to Chengdu segment and knowledge through new airport to the train station railway renshou coming from the Chengdu airport or train can go directly to the high-speed Renshou, not time more than half an hour.
  Reporters learned that this transportation investment is mainly concentrated in three major transportation projects, namely the new airport and the new high-speed railway segment Renshou Renshou to in paragraph Ren Gang Mu Wang Yan even railway renshou segment knowledge through the train station to present these three Projects underway route planning, is expected to soon be under construction.
  Reporters learned that the new airport in Chengdu Railway Station to know after, Wang Yan from Julien Railway wagon Station through knowledge, the stone by the township RenShouXian, plus Wo town, middle peasants town, Beidou town, village duck pond, Long Xiang, to the home, in the Township enter Jianyang, beyond the town of Lu Jia Jianyang City, the new line 60 kilometers long, the next train from Renshou, half an hour you can reach the new airport in Chengdu. Meanwhile, Ren Mu Renshou will also build a new high speed direct renshou to the post section of the new airport, drive to the new airport from renshou no more than half an hour. "After the Leshan, Yibin County residents along the drive to the airport even more convenient." RenShouXian official told reporters, renshou to the Ren Gang Mu segment with the new highway renshou then owned eyebrow-speed phase, the future can also be Ren Mu is building with high-speed connections can be strung along Jingyan Leshan, Qianwei, Muchuan and Yibin City, the future of these places people can go that high-speed driving through renshou new airport arrived in Chengdu.