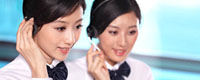 Name: Wangweiji(General manager)
Tel: 86-10-6280 0700
Fax: 86-10-6280 0297
Mobile: +86-13911690083
E-mail: WangWeiJi@clima.org.cn
Add: 3A07,YinGu Plaza, NO.9 West Road, North Fourth Ring Road, Haidian District, Beijing 100080, China PR

Shao Heng railway wagon project was opened to traffic in 2018 is progressing well
Hunan Daily, April 23 (Reporter Dai Qin Jiang Jianping) afternoon, Shao Heng railway wagon construction scheduling will be held in Shaoyang City, Vice Governor Zhang Jianfei attended and pointed out in strict accordance with China Railway Corporation and the provincial government requirements, local governments at all levels to go all along, according to the quality and quantity, and strive to complete this task over to ensure the smooth conduct Shao Heng railway construction.

Shao Heng railway started in June 2014, according to the requirements, planned opened to traffic in 2018. Currently work is progressing well in all aspects.

After listening to Shaoyang, Huaihua and Hengyang about Shao Heng railway-related reports on the situation. Mayor Zhang pointed out along the local government and relevant departments at all levels must unify their thinking, pull together and go all out to ensure the smooth conduct Shao Heng railway construction to meet the strong expectations of the people along the route. Departments at all levels must division of labor, land acquisition along the counties to do the work before the end of May, we will complete the demolition of the red line must not be affected because of the demolition lagging progress of the project and to provide a good environment for the construction of railway construction; provincial basis Construction Investment Group to ensure that the funds must not be affected by the demolition because of a shortage of funds; Shanghai-Kunming passenger Hunan company to ensure construction quality and construction safety; provincial relevant departments to do a good job related services. He stressed Shao Heng railway construction next task more difficult, we need to work together, according to the high standards and quality, high security requirements of the building into a boutique Shao Heng railway wagon project.