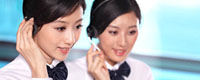 Name: Wangweiji(General manager)
Tel: 86-10-6280 0700
Fax: 86-10-6280 0297
Mobile: +86-13911690083
E-mail: WangWeiJi@clima.org.cn
Add: 3A07,YinGu Plaza, NO.9 West Road, North Fourth Ring Road, Haidian District, Beijing 100080, China PR

Shandong will start building a number of high-speed railway investment railway wagon and financing system innovation fill funding gap
Qilu News Network July 9 (Shandong Taiwan reporters Zhang Yanni) According to Shandong Radio and Television News "Shandong News Network" report, the face of large-scale railway construction peak has arrived, and Shandong positive investment and financing
railway wagon
system reform and innovation, accelerate the development of local railways .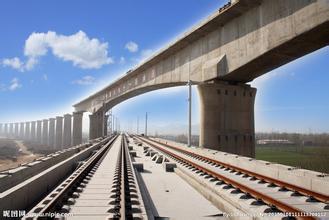 In the eyes of passengers to and from Jinan, Qingdao two places, train motor car and high-speed rail have two options. But high-speed rail is a lot of people last resort option.
Liu said the passengers, from Jinan to Qingdao take the motor car ride high-speed rail did not differ much.
According to high-speed rail speed, Jinan to Qingdao as long as a half hour. But the original Jiaoji passenger dedicated an average speed of only 147 km, Time becomes the two and a half hours. In January this year, Qingdao high-speed rail construction approved by the State, the attention and support of the provincial government in many ways, the people's livelihood and look forward to build, develop the necessary Qingdao high-speed rail, from the project to be started soon, in just a year and a half .
Jinan-Qingdao Railway Corporation chairman and party secretary 姜长兴 say, to Qingdao high-speed rail line is the political, economic line, but also the livelihood line, after the railway is completed, can the two central cities of Jinan and Qingdao, characterized by fast and secure transport connection up to one hour accessibility.
And Qingdao approved packaged with high-speed rail, as well as Shandong "three vertical and three horizontal" fast passenger rail network. According to the plan, the province's rapid railway network construction mileage of 3753 km, with a total investment of 30 billion yuan, of which 164 billion of capital. Qingdao high-speed rail would only need to invest 60 billion yuan, of which capital of 30 billion yuan, according to the central and local ratio of 2: 8, Shandong required self-financing 24 billion. The next two years, including high-speed rail, including Qingdao, Shandong Lunan will start building, Wei Lai high-speed rail and economic talk, all of the required capital up to 80 billion.
Provincial Development and Reform Commission Director Zhang Yanhua railway airport, in the past the country based on construction, the province just throw a small part. She said that the whole five-second period, the provincial capital before the entire invested 300 million, is now a national investment and financing reform, the classification of investment, many projects rely on local investment, such a large amount of money, relying solely on local governments to raise indeed very difficult.
Qingdao high-speed rail is the country's first local-based investment and construction of high-speed rail, there is no ready-made experience to follow. Shandong pilot, set up high-speed rail to Qingdao Limited, reached an agreement with China Railway Company on the operation and management system. At the same time, actively introduce strategic investors, has introduced Chinese architecture, CSR, Temasek and CITIC International institutions and enterprises at home and abroad to invest 4 billion yuan of capital. However, taking into account the public interest in railway construction and operation of, for profit-driven social capital, it is not the preferred project.
Provincial Development and Reform Commission, said railway to airport director å¼ å¦åŽ, beginning when the initial contact with Temasek, and Temasek breath and raised more than 100 questions. Entirely rely on the market, relying on social capital investment is unrealistic.
To effectively leveraging social capital investment in railway construction funds will reach hundreds of billions of Shandong Railway Development Fund was established is brewing, while fare pricing, tariff preferential policies, the provincial Development and Reform Commission will also lead the development of the land along the comprehensive development plan , explore the land to build the road to a new model to track maintenance to ensure investor returns.
Zhang Yanhua said the role of the government financial leverage,
railway wagon
and the introduction of social capital, joint fund, social capital has a fixed return, as well as future repurchase commitment. Not only for railway investment and financing is a major reform measure, as a source of major infrastructure projects in Shandong Province, is also a useful exploration.
Message from Qingdao high-speed rail company, Qingdao high iron control projects - Qingyang tunnel is about to start during the year, China Unicom in Jinan, Binzhou, Zibo, Weifang, Qingdao, Jinan-Qingdao high-speed railway will be fully under construction. Shandong local railway into a high-speed rail era the pace is accelerating.