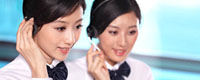 Name: Wangweiji(General manager)
Tel: 86-10-6280 0700
Fax: 86-10-6280 0297
Mobile: +86-13911690083
E-mail: WangWeiJi@clima.org.cn
Add: 3A07,YinGu Plaza, NO.9 West Road, North Fourth Ring Road, Haidian District, Beijing 100080, China PR

Residents surrounding facilities damaged railway bridge railway wagon guardrail ripped through
Recently, some people reflect, Yaojiayuan Road, Chaoyang District,
railway wagon
colorful shop on the eastern side of the fence surrounding the railway bridge, stone slope protection and other facilities damaged Exalted line for several days, no repair to the surrounding residents travel security risk.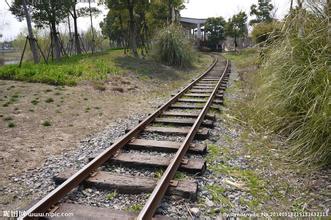 The day before yesterday afternoon, the reporter found Yaojiayuan Qiaoxinanjiao railway, connecting the slope surface of the road and railway line Yaojiayuan plane for pedestrians and the surrounding stone slope collapse occurs, some regions are formed crater depth of about 50 cm, total subsidence area of ​​about 10 square meters. Loess crater inside, suspected of being the rain washed down slope to form two mounds, has grown above the weeds. The fence along the south side of the railway bridge, despite the suspension of "non-crossing the railway line," the warning signs and banners, but still was artificially opened a gap, there is a pedestrian crossing the railway line through its time to time.
Reporters on the scene learned where the railway line east of the residential area, west of the new colorful mall, and the railway line is not designed for pedestrians overpass or underpass. Residents want to cross the railway line, but only through the stone bridge on both sides of the slope, or bypass, 1.5 km away Chaoyang North Road, "go particularly steep stone steps, and very narrow, not to mention the elderly, is that young people but also carefully, and in particular effort, the situation now appears to collapse, but not gone. "
A nearby resident said the situation has been a long slope collapse occurs, and the case is damaged fence should be in the near future, "all the surrounding residents or traders get open, there are maintenance personnel compensation in before, but now will be to get open, because we do have this need. "
Beijing Public Works section Baiziwan line shop staff said, they had to block many of the break, but soon it was destroyed again. In the plugging process, they have also been in conflict occurred and nearby residents, "They do not let the block, and nearby there is indeed a case of inadequate facilities,
railway wagon
we are also very helpless." In this regard, they have, and the local government, police, etc. Departmental Consultative many times, but there is no effective solution.