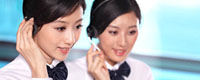 Name: Wangweiji(General manager)
Tel: 86-10-6280 0700
Fax: 86-10-6280 0297
Mobile: +86-13911690083
E-mail: WangWeiJi@clima.org.cn
Add: 3A07,YinGu Plaza, NO.9 West Road, North Fourth Ring Road, Haidian District, Beijing 100080, China PR

Pakistani experts two foreign railway construction railway wagon will strictly follow the environmental standards
Has signed a "two-ocean railway" feasibility study of joint documents on behalf of China and Brazil, will start a feasibility study to make arrangements. Chinese and Brazilian experts said that in the study and construction of the railway line program will strictly follow environmental standards.
Pakistan International Economic Exchange Center expert Ronnie Springs for the "two-ocean railway" great concern. In an interview with Xinhua News Agency reporter interview, said: "'Two Oceans railway' Once completed,
railway wagon
the economic development of areas along the railway, the promotion of staff and trade in South America, in South America's integration process, etc., will have a huge boost effect. "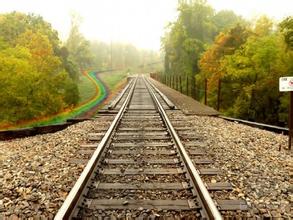 He said, "Two foreign railway" is a project of the century, to enhance economic and social development in South America is very important. Once the project into the feasibility study stage, the three railway technical experts will conduct in-depth study on this project, associated with environmental considerations will undoubtedly occupy an important position.
China is a member of the Joint Working Group, China Railway Ministry Vice Minister Wang Guoliang said hospital overseas, in the railway study, the environmental impact analysis and mitigation measures are a top priority, including for rare animals and plants, soil and water conservation, heritage investigation and protection, the impact on residents and a variety of sensitive points analysis, research will be done in accordance with environmental protection laws. Research must be technically feasible, financially viable, socio-economic benefits, environmental friendliness, etc., in order to find the best solution.
Second Hospital of Brazil office responsible Hou Honglin say, three joint working group set up under the body - Three technical expert group has been set up expert groups including China, Brazil, Peru, three more than the EIA and route planning and other aspects. Project EIA experts and route planning experts will be based on bilateral Brazil, Peru EIA requirements, combined with residents along the railway, rare animals and plants, heritage and other sensitive points distribution, research elect a most scientific, the most environmentally friendly railway line.
Hou Honglin stressed that China, as the country's fastest growing railway, the most mature technology, the railway line and the construction process of Scheme of great importance to environmental protection requirements, ring selected line is the preferred concept, followed by geological and economic route selection. Selected first railway line programs strive to avoid changes to the various types of environmental sensitive points. Secondly, when unavoidable, try to take on the environmental impact of changes in the minimum program, and to take positive and effective remedies.
Collins said: "I sat by train in China I travel in China, I experienced the Chinese railway experts in planning railway lines, in-depth consideration of the relationship between the various elements of environmental, technical and financial budget between. Qinghai-Tibet railway construction is a successful example of the Qinghai-Tibet railway to the Tibetan antelope migration path set spent a considerable price,
railway wagon
and did not bring any impact to the Tibetan antelope. I think the next 'two foreign railways' construction, the same will become A successful example. "