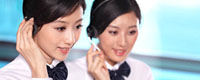 Name: Wangweiji(General manager)
Tel: 86-10-6280 0700
Fax: 86-10-6280 0297
Mobile: +86-13911690083
E-mail: WangWeiJi@clima.org.cn
Add: 3A07,YinGu Plaza, NO.9 West Road, North Fourth Ring Road, Haidian District, Beijing 100080, China PR

Most Central European railway accused the President of the European Chamber of Commerce in idle hope railway wagon China to buy more goods in Europe
According to the "Times of India" reported on June 14, a Hamburg, Germany to China Harbin Railway freight train on June 13 the official opening. This connection between the two places up to 9820 kilometers of railway, connecting
railway wagon
Central Europe to open up a new trade route between the two places.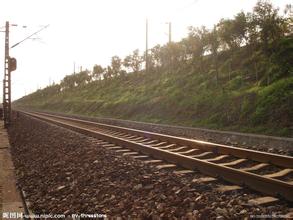 According to reports, the road route between Russia and Poland, at the end of the journey will take before the arrival 15 days. On Saturday, the first train of the departure from Harbin Railway. On the train carrying valuable of $ 3 million, covering 49 categories of goods made in China, including electronic products and automobile parts. The remaining six Chinese cities, such as Chongqing, Chengdu, Changsha, Hefei, Suzhou, Yiwu and also with the various railway routes connecting cities in Europe.
Reports, critics have pointed out that most of Central Europe for connecting railway infrastructure actually idle state. Given the demands of the future troubled sea route, as well as for insurance Beijing keen to develop overland route. The EU Chamber of Commerce Xiyueerge · Wute Ge (Jorg Wuttke) when talking about the connection between Chongqing and Europe, he said the railway, the railway was used to transport more Chinese goods into Europe, while China purchased goods from Europe is very limited.
"For example, every five trains from China to Europe, only one column is returned to China. Rest returning from Europe are both container shipping line. If China can open its doors to European goods, then five trips to Europe train,
railway wagon
there will be five in Europe carrying goods and go. "wugete post says at a news conference.