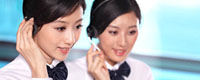 Name: Wangweiji(General manager)
Tel: 86-10-6280 0700
Fax: 86-10-6280 0297
Mobile: +86-13911690083
E-mail: WangWeiJi@clima.org.cn
Add: 3A07,YinGu Plaza, NO.9 West Road, North Fourth Ring Road, Haidian District, Beijing 100080, China PR

Maintenance of railway wagon manufactured after the first batch of Shijiazhuang "railroad giant" Relocation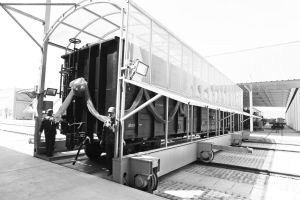 April 22, after more than four months after the relocation, CSR Shijiazhuang Vehicles Co., Ltd. in full production, the maintenance of the first railway wagon factory. According to the plan, the new plant will gradually build subway cars, streetcars and other rail transportation equipment, the rise in the capital base of a rail transportation equipment manufacturing equipment manufacturing base.
Old factory newborn new plant repaired the first truck
Sports Avenue along, Yu Xiang Street to the south, over the South Third Ring enters the equipment manufacturing base. Continue south about 3 kilometers south west of the road is the new car plant in Shijiazhuang vehicle Limited. In the nearly 2,000 acres of new plant in the region, covering 800 acres of railway wagons build and repair workshop and office building has been put into use.
Yesterday morning in a huge workshop, held the ceremony of the new plant fully operational, two good repair breakdown on both sides of the podium railway wagons, showing the labor of the new plant.
"After the relocation, the company has opened a new chapter." CSR Shijiazhuang Vehicle Co., Minister of Culture Zhao corporate chain introduced, based on the original truck built to upgrade and restructure the company planning to build a railway wagon, urban rail equipment, new energy vehicles, construction machinery and other industrial sectors. Which introduced a large number of railway wagon segment of advanced production equipment, new office 4000 trucks, maintenance trucks 15000. All the projects are expected to put into operation, the annual output value will reach 100 billion yuan, an important support for the capital of high-end equipment manufacturing industry.