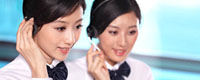 Name: Wangweiji(General manager)
Tel: 86-10-6280 0700
Fax: 86-10-6280 0297
Mobile: +86-13911690083
E-mail: WangWeiJi@clima.org.cn
Add: 3A07,YinGu Plaza, NO.9 West Road, North Fourth Ring Road, Haidian District, Beijing 100080, China PR

Maintenance of railway safety railway wagon efforts need national total
Old man picking up garbage between railway train close unaware, critical juncture, Tiejing rushed to pull down the Road, the heart, save the old man's life. June 17, Xinglin railway police station tube hawk this summer staged a thrilling scene line.
railway wagon
(June 18 Fujian News Network)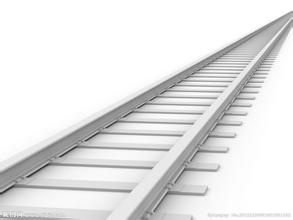 Railway Safety Related news every once in a while you can on the Internet, television, newspapers and see that there are across the railway, there are kite affect traffic safety along the railway line, there are drunken collision railway railing, but also the old man along this railway walk, pick up trash, fortunately there Tiejing a timely manner, otherwise the consequences could be disastrous.
In fact, security is not a new term in the railway, the railway sector every year in mention railway safety, in order to maintain railway safety, railway departments have also introduced a number of policies and measures, to talk about the recent, there Xiamen railway police launched a Summer Safety Awareness Month activities Xiamen police station staff in Xiamen Zhongshan Road crowded, to publicize the railway safety knowledge of the past; the relevant staff Huaihua railway station public security police to pacify gregarious primary railway safety held lectures for students to play Tieluhulu Short of injury prevention knowledge; Harbin Railway Bureau to carry out safety information days in Harbin West Railway Station, the staff through the issuance of brochures, photo exhibition, broadcast animation videos, cases warning education, field knowledge quiz, which allows visitors to easily and intuitively Learn railway safety. In addition, there are "Railway Safety Management Regulations" on railway safety regulations relevant content made clear, however, still some people ignore the law, ignore regulations, lead to either of railroad accidents.
The author believes that railway safety railway sector should dedication, to and responsible to maintain, but alone is not enough to maintain the railway sector, maintenance of railway safety should not be the sole responsibility of railway staff, but also the responsibility of every citizen, we need to jointly safeguard . Rail link across the motherland, throughout the vast land. Safety equipment and rail transport security is extremely important, especially in the case of high-speed train running any security risks that may have resulted in great losses. Railway employees in their posts while earnestly implement the responsibility system, the masses would like to maintain its railway safety, the importance of railway safety for China's economic construction and social development, security,
railway wagon
and we should maintain good cooperative railway departments railway safety, avoid railway accidents, it is also to be responsible for themselves and their lives.