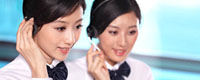 Name: Wangweiji(General manager)
Tel: 86-10-6280 0700
Fax: 86-10-6280 0297
Mobile: +86-13911690083
E-mail: WangWeiJi@clima.org.cn
Add: 3A07,YinGu Plaza, NO.9 West Road, North Fourth Ring Road, Haidian District, Beijing 100080, China PR

Jiangxi Eurasian international railway wagon railway logistics channel docking along the way
Recently, Jiangxi issued "to further promote the
railway wagon
Gan Europe (Asia) International Railway logistics channel construction program" (the "Program"), docking "along the way" of national strategies, smooth Gan Europe (Asia) International rail logistics channel.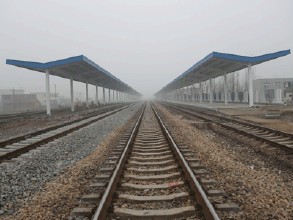 According to the "program", China Railway Container Transport Co., Ltd. Jiangxi Nanchang Branch is responsible for Europe (Asia) international rail freight corridor management, provide "door to door" full service. Nanchang Branch on the one hand and the butt Fujian, Jiangxi and Fujian will focus on the supply to Nanchang, mainly container transport, transport of Kazakhstan, Uzbekistan, Turkmenistan, Tajikistan, Kyrgyzstan, Poland, the Czech Republic and Germany and other Central and European countries. On the other hand, in Nanchang hanging shipped direct train to Central Europe (Asia) trains technical work station, open line trains to Alashankou, exit to Europe and Central Asia. Early opening of international rail freight according to the actual organization and operation, and strive to achieve the late running of trains, the entire running about 17 days.
"Programme" stressed that the international focus on promoting the construction of railway and other places Nanchang port logistics platform infrastructure. Meanwhile, Jiangxi Province will promote the establishment of inter-regional cooperation mechanisms docking logistics,
railway wagon
will start extending to Xiamen, so Gan Europe (Asia) rail freight corridors become connected, "along the way", the railway freight corridors Yangtze River economic belt and coastal border region.