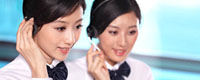 Name: Wangweiji(General manager)
Tel: 86-10-6280 0700
Fax: 86-10-6280 0297
Mobile: +86-13911690083
E-mail: WangWeiJi@clima.org.cn
Add: 3A07,YinGu Plaza, NO.9 West Road, North Fourth Ring Road, Haidian District, Beijing 100080, China PR

Iron Panama highlights China Railway railway wagon determination and strength to go out
Premier Li Keqiang on May 17 left Beijing by special plane on the morning, turn on an official visit to Brazil, Colombia, Peru, Chile four countries. Prime Minister's visit will sign a series of economic and trade cooperation documents, one of which connected the Atlantic and Pacific, through Brazil, Peru, up to 5000 km long railway is one of the key projects of public attention. (People's Daily May 17)
In the vast South American continent, there is an artificial canal dug, it crosses the Isthmus of Panama, connecting the Atlantic and Pacific, South America and the whole world is an important shipping hub, known as one of the Seven Wonders of the World "World bridge", which is the Panama Canal. Since ancient times, the Panama Canal and from a variety of commercial ship to South America's economic and trade gold to build a platform. Now, as Prime Minister Li Keqiang's official visit to four Latin American countries,
railway wagon
an east-west high-speed rail track has been created, indicating economic exchanges between China and South American countries will reach a new height.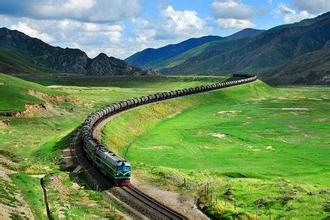 With the development of China's high-speed rail, the term "iron diplomacy" has talked about by people. July 2014, General Secretary Xi Jinping's visit to Brazil, China, Brazil, Peru three on the right to build a connecting the Atlantic and Pacific Ocean two railway cooperation consensus, by the three countries jointly carry two foreign railway including planning, design, construction, overall co-operation, including. In the long term, the completion of the railway will not only facilitate communication between Brazil and the Asia Pacific region, reduce transportation costs, Brazilian exports bring significant stimulating effect. At the same time, allows the Chinese to lower prices of products in Latin America, for both sides, it will be a win-win outcome.
"Two foreign railways' total length of 5000 km, of which 2,000 km railway line is basically the existing lines, need to create about 3,000 km of railways, and the need to go through the Andes, the construction of the difficulty can be imagined, and support the grand blueprint to achieve key It is China's high-speed rail mature technology. Data show that as of the end of 2013, China's high-speed railway total operating mileage of 11,028 km, in the construction of high-speed rail scale of 12,000 kilometers, becoming the high-speed railway put into operation longest in the world, the largest national construction, the four vertical and four horizontal high-speed rail the network has also been the early embryo. May 12, 2015, Moscow - Kazan high-speed rail project off by the Chinese high-speed rail, a historic high-speed rail China to become the first single to go out! Through 10 years of high-speed railway construction, China in terms of high-speed railway equipment design,
railway wagon
construction and locomotive vehicles have accumulated a wealth of experience, which is China's high-speed rail has the ability to do two foreign railway construction hard power!