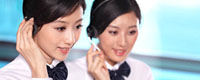 Name: Wangweiji(General manager)
Tel: 86-10-6280 0700
Fax: 86-10-6280 0297
Mobile: +86-13911690083
E-mail: WangWeiJi@clima.org.cn
Add: 3A07,YinGu Plaza, NO.9 West Road, North Fourth Ring Road, Haidian District, Beijing 100080, China PR

Indonesia railway cooperation railway wagon overall lead group further iron Commonwealth
China Railway Corporation (hereinafter referred to as iron total) news release, June 15, total iron, general manager of state-owned Indonesian Minister Sheng Guangzu met with the Ministry of Lini row, the two sides reached consensus on cooperation in railway projects in China and Indonesia. After the talks, the Chinese Railway Corporation led consortium with Indian company led by the Indonesian side Niweika consortium
railway wagon
signed the minutes of the meeting.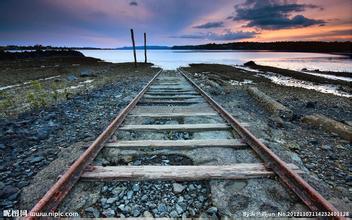 A source close to the total iron 21st Century Business Herald reporter said that the sum of the Indonesian state-owned iron unit signed minutes of the meeting is in April this year, Chinese President Xi Jinping met with Indonesian President Djoko and high-speed rail cooperation documents signed between the two countries once the substance sex finalized. Subsequently, the two sides will continue consultations and talks, the implementation of some technical problems.
April 22 this year, Chinese President Xi Jinping met in Jakarta with Indonesian President Djoko, the two sides signed cooperation documents on high-speed rail project. According to preliminary estimates JICA study, for a total investment of about $ 6 billion.
The two sides jointly issued the "People's Republic of China and the Republic of Indonesia, a joint press release," said the Chinese side reiterated that it will actively participate in the construction of infrastructure and interconnection Indonesian railways, roads, ports, docks, dams, airports, bridges, etc., and are willing to through a variety of ways provide financial support for related projects.
And at the end of March this year Djoko's visit, China's National Development and Reform Commission and the Ministry of the Indonesian state-owned enterprises had signed "to carry Jakarta - Bandung framework arrangements for the high-speed rail project."
Indonesian Ambassador to the Soviet Union more · Lahaerzuo previously said Indonesia does need high-speed rail, the capital of Jakarta and Surabaya, Indonesia's second largest city to provide a more efficient means of transport. Currently, the Indonesian government has proposed the development of Jakarta to Surabaya railway project will attract foreign investors, including China.
The sum of the Indonesian state-owned enterprises talks iron unit, the biggest achievement was the signing of the China Railway Company-led consortium with India Niweika company led the Indonesian side of the Commonwealth meeting.
Earlier this year, according to Sheng Guangzu in 2015 total iron work conference statement by the Chinese Consortium led total iron, total iron means a consortium led survey design including railways, infrastructure projects and other companies, including rail vehicles.
CRCC an insider to the 21st Century Business Herald reporter said that this consortium of high-speed rail "going out" model in favor of "a fist attack" and avoid domestic enterprises to "friction." The source said, after a consortium, the consortium of companies "turns on stage," bid, which had a relatively clear rules of the game, in the case of corporate power or less, so that everyone "has the meat." .
A former Ministry of Railways officials said that in the high-speed rail "going out" of the trend, sometimes in the form of total iron-led consortium consisting of perhaps more effective than fully market-oriented mode of operation.
Chinese Academy of Engineering, China Railway Tunnel, deputy chief engineer Wang Meng-shu said, after various engineering bureau often bidding for overseas projects in vicious competition, "the South African Academy of Engineering recently visited China, when we spoke with the two mentioned China Railway Engineering Corporation In South Africa, a project competition thing, he said that in order not to offend anyone, and finally the South African side of the project is divided to two Chinese railway companies. "
Total iron-led consortium bidding in the future high-speed rail "going out" will play an increasingly important role, in addition to high-speed rail Indonesia, China and Russia cooperation in Moscow - Kazan high-speed railway will also use this mode . Prior to this, including Singapore to Kuala Lumpur, Malaysia Malaysia high-speed rail, high-speed rail Mexico, are used in a pure form of market bids.
"Enterprises in accordance with market rules bidding, more flexible and convenient, but the ability to resist risks is also low, especially in some political instability, policy variables in the larger countries, companies are vulnerable to default. In total iron-led government or organized enterprises Commonwealth resist risks in this regard, than the individual market behavior of enterprises to perform well. "said a person close to the total iron expressed.
High-speed rail cooperation between China and Indonesia is Southeast Asia, China actively building the Trans continuity. Earlier this year, Chinese Foreign Minister Wang Yi at the Boao Forum for Asia has revealed that Thailand has signed a high-speed rail
railway wagon
cooperation agreement, the old railway is stepping forward, China will actively participate in the new high-speed rail horse bid.
Researcher at the Institute of Comprehensive Transportation of NDRC said Liu Bin, China is working with the ASEAN countries to build "21st Century Marine Silk Road", Southeast Asia is China, "along the way" strategic framework in a very important part of strengthening the region's infrastructure and interconnection interoperability, not only helps to communicate with each other bilateral economic trade, very helpful and more extensive cooperation in East Asia's geopolitical environment.