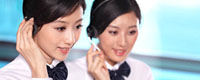 Name: Wangweiji(General manager)
Tel: 86-10-6280 0700
Fax: 86-10-6280 0297
Mobile: +86-13911690083
E-mail: WangWeiJi@clima.org.cn
Add: 3A07,YinGu Plaza, NO.9 West Road, North Fourth Ring Road, Haidian District, Beijing 100080, China PR

Hungary plug railway modernization is railway wagon expected to start before the end of this year
Budapest, July 16 Xinhua (Reporter Yang ago) Hungarian Ministry of Foreign Affairs, Minister of Foreign Economic Relations and West Alto 16, said plug modernize Hungary and Budapest to Belgrade railway is expected to commence before the end
railway wagon
of this year.
The third meeting of the Hungarian transport infrastructure cooperation Cypriot Joint Working Group end of the day. West Alto in a joint press conference after the meeting, said Budapest - Belgrade railway 166 km long in Hungary, Hungarian investment within sections of 472 billion forints (US $ 1.666 billion). Hungarian and Chinese governments will sign two agreements before October 31 this year, the inter-governmental agreement and financing agreement.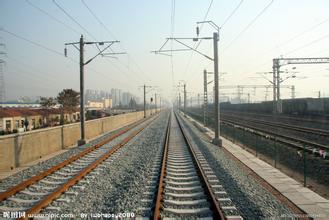 He also said that one of the purposes in China "along the way" initiative is to strengthen the trade relations with Europe, Hungary and Serbia location, will seek to benefit from it.
Serbia construction, transportation, and Secretary of State for Infrastructure Terry Rich Norwich said Hungary Hungary plug plug in promoting tripartite cooperation in building the railway was very good, the meeting on financing arrangements and other issues to reach a consensus. He said that Serbia needed to modernize the road is 174 kilometers, before the end of this year to start the project in Serbia to get great political support.
Deputy director of China's National Development and Reform Commission Wang Xiaotao said the meeting reached a consensus on a range of important issues, and made arrangements for the next step, as Hungary plug railway construction before the end of this year to create the conditions. He said that the follow-up work is very arduous, time is tight, we need to continue to closely tripartite communication and strengthen collaboration.
The participants agreed that the fourth meeting of the Sino-Hungarian cooperation in transport infrastructure Cypriot Joint Working Group will be held in Beijing.
Budapest - Belgrade railway is currently single track, a total length of 374 km.
railway wagon
Modernization of railways will use China funds. After transformation, the railway will be electrified double-track and achieve full, the speed of 160 kilometers per hour, the train running time between the two cities from the current eight hours shortened to two and a half to three hours.