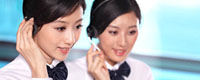 Name: Wangweiji(General manager)
Tel: 86-10-6280 0700
Fax: 86-10-6280 0297
Mobile: +86-13911690083
E-mail: WangWeiJi@clima.org.cn
Add: 3A07,YinGu Plaza, NO.9 West Road, North Fourth Ring Road, Haidian District, Beijing 100080, China PR

High Speed Rail Railway railway wagon Schools go out how to do
And improve the competitiveness of Chinese high-speed rail is an important part "along the way" national strategy, but "Chinese high-speed rail going out", the hardware alone is not enough, talent support is always critical.
railway wagon
n personnel training, railway colleges how to work hard, looking for solutions?
Recently, nearly 50 domestic and foreign universities and departments of more than 150 experts gathered in Nanjing Institute of Railway Technology, to discuss how to cultivate high-speed international talents.
High-speed rail train personnel, and the duty of railway colleges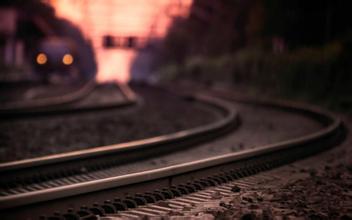 From the introduction of technology to China and then to China and create manufacturing, Chinese high-speed rail have unique advantages in terms of technology, system integration, cost and financing capabilities. China's recent high-speed rail projects overseas cooperation nearly 6,000 kilometers, involving 28 countries. Meanwhile, the Chinese railway equipment exports has covered more than 80 countries and regions, export a new growth point.
With the expansion of overseas markets, a large number of applications and innovative new technology, new equipment, a large number of much-needed international perspective, to master new technologies, new skills, high-speed rail professionals. 'To' high-speed rail to go abroad 'training of international talent, and the duty railway institutions. "Nanjing Railway Vocational and Technical College party secretary Wang Hong said.
In the face of opportunities and challenges, railway colleges have been "gearing up": in June 2009, Tsinghua University set up a "high-speed rail technology research center", held nine Masters postgraduate course in recent years, training more than 600 operators to understand, to understand the management of a professional 2013, Southwest Jiaotong University and the Guangming Daily in a row to host two "Chinese high-speed rail going out strategy Forum" focus on China high-speed rail out of the spirit, strategy and initiatives to the strategy;; people in September this year, Beijing Jiaotong University, and the Russian Railways hospital School jointly organized the country's first Sino-Russian Jiaotong University will begin enrollment, co-culture of international talents.
A fellow with the China Railway Schools
In the crowded waiting room, five minutes later, accompanied by the enthusiastic announcer reminded that a three carriages of the "Harmony" train slowly pulls down the track ...... reporter saw this scene, does not happen at the station, but in Nanjing Railway Vocational and Technical College training base.
As the only full-true device simulation run, connecting schools of modern high-speed rail teaching space railway line, the equipment here and in operating high-speed sync, operation and site consistent set of personnel training, staff training, technology research and development, skills identification, skills contest as a whole, the future will be built into the Eurasian high-speed rail Nanjing international talents training base.
"Walk the road of cooperation and development, and China Railway counterparts." Dean Qian Ji Kui told reporters that "schools to implement the government-enterprise co-educational school, from teaching to develop common standards, implementation of teaching to promote employment and enterprises to participate in the entire process of personnel training. "
To make railway personnel training with the times demand, Southern Railway Institute and enterprises to jointly carry high-speed rail conductor, signal workers highly skilled personnel, foreign languages ​​and other training programs.
railway wagon
China CSR Puzhen Rolling Stock Co., Ltd. has more than 80 international after-sales and technical staff involved in foreign language professional training.
The school also with Tsinghua University to build Mu class platform, sharing of educational resources. By Tsinghua University launched the "Railway School" is designed for the railway industry to create the Mu class platform, and high-speed international personnel training needs coincide, Southern Railway hospital many teachers courses will line "railroad school" on.