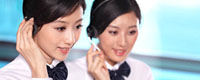 Name: Wangweiji(General manager)
Tel: 86-10-6280 0700
Fax: 86-10-6280 0297
Mobile: +86-13911690083
E-mail: WangWeiJi@clima.org.cn
Add: 3A07,YinGu Plaza, NO.9 West Road, North Fourth Ring Road, Haidian District, Beijing 100080, China PR

From June 10 railway departments to implement the railway wagon new regulations can change fee-free destination
Bought a ticket, ready to stay away a trip, the result came departure but found a better destination, before encountered such a situation, only the first and then buy a ticket refund, and from June 10 onwards, Passengers can complete this trouble to
railway wagon
say goodbye. June 8, the reporter learned from the Chengdu Railway Bureau, from 10 days, travelers can change the final station for driving 48 hours ago, the fare will be changed depending on the site implemented the destination station "Duotuishaobu." In addition, charge back Meal also will implement a new standard in today.
You can change the destination fare ticket Duotuishaobu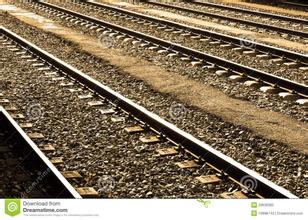 Meal tickets in accordance with the provisions of the previous railway passengers in the car after the date of purchase can only be changed Meal, trips and seats can not change the final station, such as changing the final station, you must refund before purchase.
From June 10, the railway sector will implement new regulations, passengers in the ticket, for adjusting the change travel destination, you can directly Meal.
Note the following requirements and conditions Meal: changes need to stop 48 hours before the original ticket before driving, the corresponding need to train after more than a Meal tickets; paper tickets has been made, the designated ticket window at the station to handle, not in exchange for paper tickets It can be handled in 12306; change the station can only apply once, for already Meal tickets, group tickets and passes temporarily to provide this service; Upon "change station", new ticket fares higher than the original ticket , up close to balance; new ticket fares lower than the original ticket, refund the difference, the difference between the nuclear admission fee refund and the implementation of existing refund fee standards. Also, change the station does not charge a separate fee.
Meal refund or change the station after a 5% fee charged
In addition, the new fees will refund Meal at June 10 began. The biggest change is that the railway sector Meal tickets will make a further adjustment and improvement measures, for 48 hours before driving -15 days Meal or change the station to drive away from the other trains more than 15 days, and 15 days away from the car before refund is still nuclear charge 5% cancellation fee.
For the convenience of passengers to buy tickets, this year's Spring Festival, the railway sector will ticket pre-sale period to 60 days, while supporting the launch of more than 15 days ago from the car do not charge cancellation fees refund measures by the majority of visitors welcome. But some who hoard tickets, take advantage of this measure, 48 hours before the approaching car, the shot is not hoard Meal
railway wagon
tickets for the train ticket from the car other than 15 days, and then apply for a refund, not only to escape the hoard ticket costs, but also takes the ticket resources, affecting the normal ticket other travelers. The railway sector adjustment perfect ticket Meal service measures, aimed at further curbing hoard tickets, and maintain normal order tickets, especially to satisfy the needs of the majority of passengers booking in the spring and holiday passenger peak.