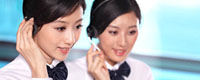 Name: Wangweiji(General manager)
Tel: 86-10-6280 0700
Fax: 86-10-6280 0297
Mobile: +86-13911690083
E-mail: WangWeiJi@clima.org.cn
Add: 3A07,YinGu Plaza, NO.9 West Road, North Fourth Ring Road, Haidian District, Beijing 100080, China PR

From July 1 railway railway wagon Shuyun started
Qinghai-Tibet Railway on July 1 started Shuyun work. Shuyun time this year July 1 to August 31, a total of 62 days. It is expected to send 2.45 million passenger trips, an increase of 19.5%.
June 26, reporters learned from the Qinghai-Tibet Railway Company,
railway wagon
Shuyun passenger tourism flow, the flow of students and visiting relatives mainly concentrated passenger flow peak in late July to early August, the highest daily expected to send passengers 50 000 people. Since the pull on the railway and blue new high-speed rail operators, railway companies this year Shuyun daily passenger delivery volume and delivery volume will be higher than in previous years.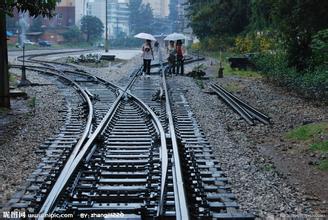 For maximum convenience Qinghai and the people traveling by train, the railway company in this year March 20 and May 20 basis two adjustments passenger train diagram on July 1 for the third tune diagram, has CDB to Shenyang Xining, Xining to Tianjin, Xining to Hefei three pairs of passenger trains, Xining to open or via Urumqi, Xining, such as Lianyungang, east south K1354 / 1 second-class passenger train increased 22.5 pairs further expand the Qinghai and Ways and foreign exchange, the release of the Qinghai-Tibet Railway Corporation tube transport capacity and reduced the travel time, improve the travel environment, which has laid a good foundation for this year Shuyun.
July 1 to August 22, the Qinghai-Tibet Railway from Lhasa to Xigaze to open daily passenger train Z8803; July 2 to August 23, a day to open Xigaze to Lhasa Z8804 passenger train; July 1 to July 31, the daily opening line from Xining to door source D8901 / 2, D8903 / 4, D8905 / 6, D8907 / 8 times heavy linkage EMU.
Qinghai-Tibet Railway Company will rationalize the restricted zone ticket, timely to open the passenger train passenger train in passenger centralized add a sleeper and hard seat. Especially for the tourist season Shuyun Qinghai and Tibet, the Qinghai-Tibet Railway Corporation to take Guangzhou to Lhasa, Chengdu (Chongqing) to Lhasa, Tibet passenger train transfer station in Xining way out of Tibet to open the passenger train, improve access to Tibetan Shuyun passenger transport ability to meet the travel needs of passengers.
In perfect Internet, telephone and other multi-channel way ticket
railway wagon
on the basis of the Qinghai-Tibet Railway Corporation major tube station ticket windows all open, and opened 24 ticket outlets, all major passenger additional student ticket window, to extend the booking time, Station Xining, Golmud station 24-hour ticket, the passenger train display Published by Electronic Development Bank, more than tickets and more information.