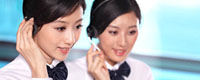 Name: Wangweiji(General manager)
Tel: 86-10-6280 0700
Fax: 86-10-6280 0297
Mobile: +86-13911690083
E-mail: WangWeiJi@clima.org.cn
Add: 3A07,YinGu Plaza, NO.9 West Road, North Fourth Ring Road, Haidian District, Beijing 100080, China PR

Four key projects railway wagon around Qinghai Railway Speed
Dungog railway: new series, Gansu, Qinghai, Tibet four provinces
Golmud to Dunhuang railway in Qinghai Province 244 km long railway line, construction period is from 2012 to 2017, this year's main construction contents include tunnel construction and laying. Golmud to Dunhuang railway station in the north building of both horses Gorge Route Railway from Golmud to Delhi, all the way through town Dachaidan, fish card, tamarisk, mohair, flower Zi, crossing into the territory of the Qilian Mountains,
railway wagon
Gansu Province, after Axel reach Dunhuang City.
After the completion of the railway from Golmud to Dunhuang, will Lanxin railway, the Qinghai-Tibet railway organically linked together, which means that Xinjiang, Gansu, Qinghai, Tibet, strung together four provinces, has become one of the northwest railway network important transportation channel future rail traffic between Xinjiang and Tibet do not have to detour to Lanzhou, the transport distance is shortened, at least more than one thousand kilometers. At the same time, to promote economic and social development of the areas along important.
Georgia Library Railway: West Asia and other places of access to land big Channel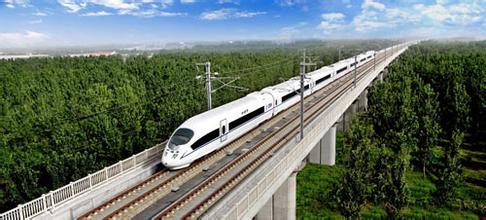 Korla railway from Golmud to December 28 last year, officially started construction, construction period of 5 years. In Qinghai province 504 km long railway line, the main construction contents of this year's roadbed and bridges and culverts. Georgia Library railway from Golmud self Province, all the way through the black township plans US benevolence, Ta Erding, flower soil Town into the Xinjiang Uygur Autonomous Region Ruoqiang County, Yuli to the northwest until Korla City, a total length of 1,213.7 kilometers. South across the board a total of Golmud, Gansen, Ruoqiang, Korla East and other stations, the design speed of 120 kilometers per hour.
Cell library is the gateway to West railway, the Mediterranean and the Black Sea region overland transportation avenue, to improve China's western regions, especially the structure of the railway network in Qinghai and Xinjiang provinces, regions, further promote the Silk Road with strategic and economic Qinghai and Xinjiang provincial economic and social development, promote economic and trade exchanges and resources along regional development, strengthen national unity and consolidating regional security and other aspects of national defense is important.
Tamarisk to Yiliping Railway: Power Salt Lake Resources
Tamarisk to Yiliping railway, we may be unfamiliar, this is a province of the local railway, according to tuodunge railway service for the province's economic development. Sodu Yiliping railway station built near the West Lake and East taijnar taijnar lake, these are two salt lakes, is rich in mineral resources sodium, lithium and the like; middle east railway connecting head Dunhuang to Golmud railway tamarisk station, providing transportation security for the Salt Lake Resources.
"Before this area only roads, railway construction, both to protect the salt lake resources development and utilization of transport needs, while, compared to less land for railway construction roads, but also more environmentally friendly." Wang Gang, general manager of the local railway construction investment Qinghai introduction, Project line length of 98 km, planned construction period is from 2014 to 2016, started in May last year, this year is the main construction contents roadbed and bridges and culverts, as of now, roadbed earthwork completed.
Ta Erding to Kendall grams local railway: mineral development services for the province
taerding to Kendall grams local railway, is a local railway Torg library according to railway construction, the purpose of development of mineral resources and services for the province, a total length of 91 km of railway lines, construction period is two years.
railway wagon
This year's main construction contents roadbed and bridges and culverts. Kendall g This place has iron ore, while the other end is a taerding railway station on the railway grid library, and so the grid library railway opened to traffic, taerding to Kendall grams local railway will be able to follow the grid Library railroad all the way to reach the city of Golmud.