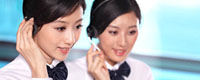 Name: Wangweiji(General manager)
Tel: 86-10-6280 0700
Fax: 86-10-6280 0297
Mobile: +86-13911690083
E-mail: WangWeiJi@clima.org.cn
Add: 3A07,YinGu Plaza, NO.9 West Road, North Fourth Ring Road, Haidian District, Beijing 100080, China PR

Follow Zheng Jiao met Jiaozuo railway wagon Internet transformation of iron age
June 26, Zheng Jiao railway official opening and operation of the provincial capital of Zhengzhou, Jiaozuo has direct express train. July 1, Jiaozuo Kaifeng train across the line opened, the two tourist cities in two intercity railway connecting interoperable way up.
Zheng Jiao railway opened, so that added to the Jiaozuo, Zhengzhou, "a half-hour economic circle", a new inter-city interaction channel, from the Central Plains Urban Agglomeration closer.
Jiaozuo into the high-speed rail era, coincides with the "Internet +" a new round of information revolution. This will give the transformation and upgrading of Jiaozuo what kind of opportunities and challenges?
"Zheng Jiao railway operations,
railway wagon
at the same time benefit the people along, to change Jiaozuo traffic marginalization, enhance the power and vitality of economic development, promote regional economic integration is of great significance." Jiaozuo Party Secretary Sun Likun said, "will Jiaozuo fully seize the country 'along the way' strategic opportunity, to seize Zhengzhou FTA declaration, airport construction opportunity, vigorously readjust the industrial structure, the development of 'Internet +', big data, big healthy, new energy vehicles, intelligent manufacturing, and other new formats promote the transformation and upgrading of Jiaozuo, to achieve green development. "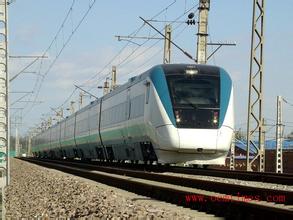 From coal mine to the town and then to the industrial city, the development of Jiaozuo city, and rail, it is closely related to transportation.
The nineteenth century, the British peking by capitalist mode of operation Jiaozuo mining of coal resources, construction of Dao Qing Railway, opened in Jiaozuo Mine Road school building power plants, water plants, so Jiaozuo Henan Province to become the first to enter the modern industrial city.
60s of last century, as an important channel coal Sinotrans, Jiaoliu, too coke, Hou railways have been built and opened to traffic open, Jiaozuo become China's north-south crossing points, joining something important material and shipping channel. Transportation advantages, coupled with coal, bauxite, pyrite, refractory clay and other rich mineral resources and abundant water resources, Jiaozuo provide favorable conditions for industrial development. Jiaozuo people arduous pioneering, industry from a single coal industry development to the industrial structure of energy, machinery, chemical industry,
railway wagon
metallurgy, building materials industries, food processing, textile, pharmaceutical and other industries comprehensive development, the province has become one of the important industrial city .