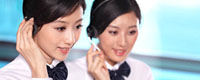 Name: Wangweiji(General manager)
Tel: 86-10-6280 0700
Fax: 86-10-6280 0297
Mobile: +86-13911690083
E-mail: WangWeiJi@clima.org.cn
Add: 3A07,YinGu Plaza, NO.9 West Road, North Fourth Ring Road, Haidian District, Beijing 100080, China PR

Electrical equipment railway infrastructure railway wagon and other sectors look Turning point
The State Council held an executive meeting yesterday,
railway wagon
the effective deployment of increased investment in key areas, play multiple roles steady growth structural adjustment benefit people's livelihood. Wherein, by adjusting the structure and revitalize the stock, water conservancy and other major projects, speed up major projects and measures to promote efficient investment loan approval of sustained growth. Some analysts believe that, A-share listed companies in the power equipment, infrastructure and other areas of the railway track and is expected to appear new upward inflection point.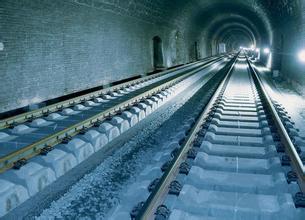 According to Chinese government network news, this executive meeting of the State Council decided, on the one hand to adjust the structure and revitalize the stock, increase central government investment, focus on investment in the upgrading of rural power grids, grain storage facilities, urban sewage treatment facilities, the city of the old industrial area and separate Mining Areas Reconstruction relocation. On the other hand we want to accelerate the water, central and western railway package seven categories of major construction projects on the basis of actively planning new industries, to enhance the core competitiveness of manufacturing, modern logistics, urban rail transit 4 new class of engineering package. At the same time, to guide financial institutions to establish fast-track, speed up major projects, PPP projects loan approval. Promoting efficient investment continued to grow.
Among them, the implementation of the three-year action plan, renovation of dilapidated buildings of various types, including urban shanty towns, villages, including 18 million units, 10.6 million rural dangerous, synchronized planning and construction of public transport, water, gas heat, communications and other facilities.
Some market participants, says that the overall macroeconomic stability is still the need for more policies to stimulate growth. According to the content of the meeting, it is expected in the field of food facilities, power equipment sector, rail transport and so will be a good breakthrough. In the power equipment sector, relatively optimistic about the Intelligent Manufacturing institutions, such as the constant electrical,
railway wagon
NARI, the National Power South and the like. In the field of rail transportation, A-share listed companies more, such as tunnel shares, YG appliances, brilliant technology and so on.
Also in the field of food safety, environmental protection and big data, also expected to get more policy support.