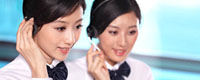 Name: Wangweiji(General manager)
Tel: 86-10-6280 0700
Fax: 86-10-6280 0297
Mobile: +86-13911690083
E-mail: WangWeiJi@clima.org.cn
Add: 3A07,YinGu Plaza, NO.9 West Road, North Fourth Ring Road, Haidian District, Beijing 100080, China PR

Development and Reform Commission approved three new airport railway total railway wagon investment of nearly 130 billion yuan two
China news agency, Beijing, June 10 (Reporter Zhou Rui) - Following the May 18 release of the information "release" a total investment of nearly 250 billion yuan of transportation construction projects, the National Development and Reform Commission on the 10th once again announced the approval of three new airports, two railway , an aviation safety
railway wagon
test base, and also approved the expansion of an international airport, with a total investment of these projects is close to 130 billion yuan.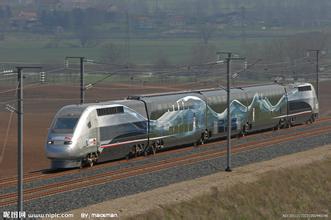 In the weak performance of a number of economic indicators, the economic downward pressure persists in the moment, the National Development and Reform Commission approved the frequent shots of transportation construction projects will be able to produce two birds with one stone.
On the one hand, it can be effectively launched major projects to boost investment, making it the steady growth of the "ballast stone"; on the other hand, most of these projects is located and, "along the way" of the relevant regional "Yangtze River Economic Belt." Improved transport facilities, will have to promote the regional strategy, the release of positive energy for the Chinese economy.
NDRC overwhelmed by the release of 130 billion yuan investment in the construction of nearly 100 billion will be used to Shangqiu-Hefei-Hangzhou Railway. It is understood that the railway line starting from Shangqiu, Bozhou in Anhui Province, Fuyang, Huainan, Hefei, Wuhu, Xuancheng, Huzhou and Hangzhou.
Yangtze River economic belt in the official promoting development, to create the middle reaches of the Yangtze River City Group's strategy, the construction of this nearly 800 km of railways will be able to bring convenient transport links to the central region, Little City with the Yangtze River Delta region, and promote the region's economic and social develop and promote areas along the urbanization.
"Along the way" keyword round of approved projects. As the sea to build the "Marine Silk Road" key projects important fulcrum of the city, Haikou Meilan International Airport Phase II expansion plan to get overwhelmed by the Development and Reform Commission "pass." The total investment of 14.468 billion yuan.
Hepu to Zhanjiang railway will allow the "Marine Silk Road" to add a high-speed rail a major thoroughfare along the coast. Since Guangxi Hepu coastal railway station, the Tieshan Port, white sand, Yamaguchi, Qingping, Yokoyama, and finally to Suixi North Station, a total length of 115 kilometers, with a total investment of 13.8 billion yuan in the railway.
As the Silk Road in Xinjiang Economic
railway wagon
Zone core area of ​​the also very productive. The western margin of the Tarim Basin, the ancient "Silk Road" South Road hub Shache approved a new civil airport, with a total investment of 558 million yuan; the ancient "Silk Road" must pass through arteries Ruoqiang county will also create a civilian airport, The total investment is 548 million yuan.