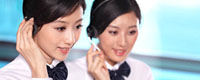 Name: Wangweiji(General manager)
Tel: 86-10-6280 0700
Fax: 86-10-6280 0297
Mobile: +86-13911690083
E-mail: WangWeiJi@clima.org.cn
Add: 3A07,YinGu Plaza, NO.9 West Road, North Fourth Ring Road, Haidian District, Beijing 100080, China PR

Cloud Gui railway south one hundred Ballastless track laying railway wagon completed through the end of high-speed rail Bose
BEIJING, June 12 Nanning Electric (Mo Xiaobin Wu Kun) on the 12th, located in the territory of that country Baise last row rail tunnel row laying completed, thus, Cloud Gui railway ballastless track south hundred segments all by node laying mission accomplished. Nanning Railway Bureau said, according to the current construction schedule, by the end of this year, Cloud Gui railway Nanning
railway wagon
to Baise segment is expected to open to traffic.
Baise City, Guangxi is the new aluminum-based industrial base, "Guangxi Health City", "National supports model city", "China Excellent Tourism City", but also a set of ethnic minority areas, border areas, Rocky, poverty-stricken areas , reservoir resettlement area "Six in One" special area. The late Communist leaders launched the Baise Uprising year that the city of Baise, Baise therefore revolutionary base areas.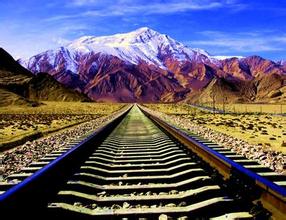 Ballastless track but also for ballastless track, is the use of the whole basis of concrete, asphalt and other substituted Track Shot gravel track bed. Its sleeper itself is made of concrete poured, and do not gravel roadbed, rails, sleepers laid directly on the concrete roadbed. It is the world's advanced track technology, reduced maintenance, reduced dust, landscaping, and trains can reach 300 km per hour.
According to reports, the design speed of the cloud Gui hundred South Railway segment is 250KM per hour. According to design requirements, ballasted track to meet the basic needs of the road. In the case of composite construction costs, design speed and cloud Guangxi South Railway hundred segments based mainly ballasted track. Taking into account the post-tunnel ballasted track maintenance is difficult, so the laying of non-ballasted track length over six kilometers of tunnels, easy maintenance.
Cloud Guangxi Nanning Railway east, west Kunming, is the first high-speed rail, Guangxi and Yunnan provinces area between western China is a high-speed communication of tourism resources in the province in two. The railway is a customer-oriented, both passenger and freight railway Shinkansen west. Line length of 710 km, of which 275 kilometers in Guangxi for passenger dedicated high-speed railway, the target speed 250 km / h. By design, the cloud Gui railway length of more than six kilometers of tunnels or tunnel segments will become dense swarm laying CRTSâ…  double block
railway wagon
allastless track, Nanning, Baise section laying ballastless track 38 kilometers. Cloud Gui railway Guangxi Section ballastless track first pieces of engineering in January passed the assessment of China Railway Engineering Corporation, Central Administration Organization, then began the construction of a large area.