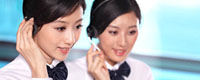 Name: Wangweiji(General manager)
Tel: 86-10-6280 0700
Fax: 86-10-6280 0297
Mobile: +86-13911690083
E-mail: WangWeiJi@clima.org.cn
Add: 3A07,YinGu Plaza, NO.9 West Road, North Fourth Ring Road, Haidian District, Beijing 100080, China PR

Chinese railway wagon equipment first overseas manufacturing base put into operation
China news agency, Changsha, July 10 - China in the car's Zhuzhou Electric Locomotive Co., Ltd. disclosed on the 10th, China's first overseas railway equipment manufacturing base - ASEAN manufacturing center in Malaysia, local time 9 officially put into operation.
railway wagon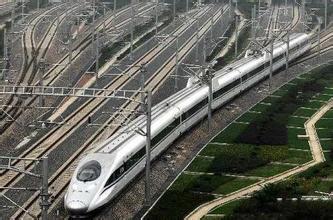 Malaysia became the first country in ASEAN have rail transportation equipment products new creation capabilities. It is understood that ASEAN manufacturing center has an annual capacity of 100 new creature of EMU and electric locomotives and light rail vehicles run a full range of rail transportation equipment manufacturing capacity.
In April 2013, when ASEAN manufacturing center construction project started, Malaysian Prime Minister Najib attended the ceremony in person digging the foundation. May 26 this year, when Chinese State Councilor Wang Yong, ASEAN manufacturing center study said that the construction to the ASEAN manufacturing center into an economic and industrial development in Malaysia a model ASEAN manufacturing center into a "along the way" strategy of the first instructions demonstration base .
Since participation in the construction of rail transportation equipment in Malaysia, China in Zhuji company has become the country's largest rail transportation equipment, development agents, to provide a market share of more than 80% of the product. At present, the car company has three subsidiaries Zhuzhou floor Malaysia, 90% of employees are native Malaysia.
Thus, in Zhuzhou in Malaysia to achieve the transition from product to product output plus technology plus services plus investment in Malaysia has become a bridgehead for overseas.
Reporters also learned that the company's exports
railway wagon
of Malaysia the world's highest speed meter gauge EMU with the advent of Eid local, from 10th in Ipoh and Padang Besar to start running on 329 km of line, and from twice a day. In the previous 10,000 kilometers of trouble-free operation test, the meter gauge EMU hit 176 km / world most meter gauge railway speed per hour.