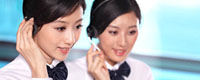 Name: Wangweiji(General manager)
Tel: 86-10-6280 0700
Fax: 86-10-6280 0297
Mobile: +86-13911690083
E-mail: WangWeiJi@clima.org.cn
Add: 3A07,YinGu Plaza, NO.9 West Road, North Fourth Ring Road, Haidian District, Beijing 100080, China PR

China ushered in the second wave of investment to Brazil railway wagon climax two foreign railway layout of the new Silk Road
Beijing reported that Chinese high-speed rail is accelerating towards Latin America. 19 am local time, Chinese Premier Li Keqiang held at the presidential palace in Brasilia with Brazilian President Rousseff talks on promoting the China-Pakistan cooperation in capacity to reach a consensus, we decided to launch a feasibility study across the South American continent's "two-ocean railroad." It lasted nearly a half-hour official talks this striking achievement. According to Li after the meeting said the two sides witnessed the signing of many agreements, the total amounted to $ 27 billion.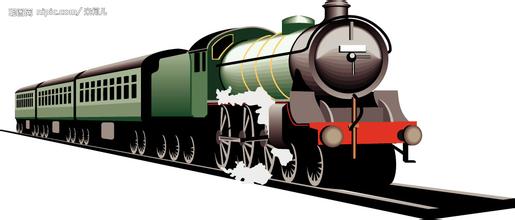 Meanwhile, the two countries also signed today a joint action plan over the next five years. "A successful example of China's railway also contributed to South American countries determined to develop the railway. At present, the urgent need for upgrading of railway equipment in these countries, you need to upgrade the railway line expansion, China's experience and the design and construction operations team is the best choice in these countries. "Railway Transport Research Institute and professor of Tongji Urban Mass Sun Zhang said. Start Feasibility Study "New Silk Road extends expect China to Latin America" ​​- Peru, local media reported on this topic, Li's visit to Latin America will be the most anticipated is the "Gateway to Latin America's new Silk Road" - two foreign railway lay basis. It is reported that the planned two foreign railway from Brazil to Peru, connecting the Pacific coast and the Atlantic coast of Latin America's first railway construction projects. Many experts predict that the railway will be built to promote South American integration has great significance, but also greatly boost the economic development of Brazil and Peru. It is understood that two foreign railway that connects the Pacific and Atlantic, a railway project that will connect Brazil and Peru, across the South American continent, with a total length of 5000 km, of which 2,000 km railway line is basically the existing lines, need to create about 3000 km railroad, and need to go through the Andes. According to preliminary estimates, the budget for this project could reach $ 60 billion. Latin American scholars have said that the idea of ​​South American countries and China coincide, to get rich, first build roads. Brazilian officials also said that China-Pakistan relations will start two foreign railways to the next level. "We will jointly conduct a feasibility study, the railway will pass through Brazil, linking the Pacific and Atlantic. Pakistan will invite Chinese companies to participate in construction projects from the port in Peru, which will become a convenient channel for Brazil to Asia, to shorten the distance and reduce cost. "Rousseff expressed. President of the Peruvian Institute of Economic Research National University of San Marcos Kanuo Si Aquino told reporters that it would be a century of great works. After completion of the project, China can ship iron ore, soybeans and other raw materials directly from Brazil, Peru and other countries, without the need to go through the Panama Canal. Brazil Rio de Janeiro State Secretary for International Relations Pedro interview with reporters, also said the rapid development of China-Pakistan relations, he hopes Brazil can learn more from
China's experience in infrastructure, and welcomes Chinese companies to invest in infrastructure in Brazil in the past. In fact, two foreign railway project is not recently proposed. President Xi Jinping July 16, 2014 During the meeting with the President of Peru, China, Peru, Brazil has carried out three connecting the Atlantic and Pacific Railroad to jointly Two Oceans published statement. Four months later, Xi Jinping at the Brisbane meeting with Rousseff, the two foreign railway construction consensus. "I believe in the great efforts of the leaders of the three governments, the railway can soon entered a substantive stage of progress." Former Ambassador to Brazil Chen Duqing representation. Stimulating bilateral investment both foreign railways for Latin America is of great significance, not only make the Latin American trade coastal and inland areas can be communicated, will also allow trade between the Asia-Pacific region more convenient. "Transoceanic railway project is very ambitious, is bound to be a large-scale infrastructure projects overseas Chinese. Chinese companies can widely participate in the two-ocean railway construction, such as construction projects involved in the export of complete sets of equipment and related industries trade, export of labor. "Zhejiang Institute of International Studies, deputy director of the Latin American Institute, said Chun told reporters. For changing the two foreign railway will bring not only affect the Latin American countries, Latin America is more conducive to enhancing economic and trade relations. Some analysts have pointed out that the two foreign railways can break the current US control of the Panama Canal under the monopoly of the international logistics. Through this line, China imports raw materials from Brazil will be optimized transport channel, while China's exports to Latin American countries will also reduce costs. "Brazil is on the Atlantic coast, the sea mainly in the Atlantic, we buy things from Brazil to go through the Panama Canal to the Cape or to China. If you can put the central region of the Brazilian production of minerals and soybeans, corn through the Pacific coast to Peru The port shipped directly to China and Asia would be convenient to a lot, not only for the Brazilian agricultural products, mineral products exports in Asia favorable after the completion of the railway will promote the hinterland along the Brazilian and Peruvian economic development of interoperability Latin American countries have a great effect. "Chen Duqing representation. In addition, the national railway network infrastructure in Latin America's own economic development is important, it can also export Chinese railway equipment and technology, to boost the country's export trade. Latin America all kinds of products rich in mineral resources, agricultural products, have played an important role in world trade. Meanwhile, China's economy increasingly jumped with trade links between Latin American countries are also increasingly close. In recent years, bilateral economic and trade cooperation between China and Latin America has a very significant development. China has for six consecutive years become Brazil's largest trading partner, but also Chile and Peru's largest trading partner, is Colombia's second largest trading partner. According to Chinese customs statistics, in 2014 Latin America trade volume was $ 263.6 billion, an increase of 0.8%. The size of China and Latin American and Caribbean countries two-way investment and contracted projects are also expanding, especially in China's investment growth is faster in Latin America.
By the end of 2014, China's direct investment stock of $ 98.9 billion in Latin America, the total project contracting in Latin America the actual turnover of $ 67.6 billion. According to statistics from the Brazilian side, the period from 2001 to 2013, bilateral trade increased by 12 times between China and Brazil. Since 2009, China has become Brazil's largest trading partner. Bilateral trade in 2003 rose to $ 6.5 billion of the $ 83.3 billion in 2013, bilateral trade volume between China and Latin America and in 2000 was $ 10 billion, in 2012 amounted to $ 255.5 billion. Moreover, Latin America has become an important area of ​​China's foreign direct investment. Commerce Department data show that in 2014 China's enterprises to Latin America direct investment 12.85 billion US dollars, accounting for 12.5% ​​of China's total foreign direct investment. But since a very long time, to attract Chinese investment has been the target of Brazil. As Latin America's largest economy, Brazil determined to change before the Olympics roads, railways, airports and ports shabby look. Multiple areas such as transportation, energy and other investment from China will cover, for the Brazilian resolve concerns. In addition, foreign investment, mainly in leasing and business services, energy resources and other industries. In the field of foreign contracted projects are mainly in transport, housing construction, energy, telecommunications and other industries. Official data show that as of the end of 2014, China had in Latin America and Caribbean countries newly signed engineering contract amount over 110 billion US dollars, the project involves the field of basic natural gas, pipelines, power plants, roads, ports, railways and other facilities. Brazilian Foreign Minister for Asian Affairs Director of Lima told the media that "the second wave of the climax of" China's investment in Brazil is coming.