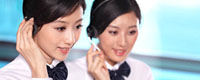 Name: Wangweiji(General manager)
Tel: 86-10-6280 0700
Fax: 86-10-6280 0297
Mobile: +86-13911690083
E-mail: WangWeiJi@clima.org.cn
Add: 3A07,YinGu Plaza, NO.9 West Road, North Fourth Ring Road, Haidian District, Beijing 100080, China PR

China railway 95306 website running on China railway freight's new mode
Yang Guang Beijing May 13 news reporter was informed by China Railway Corp, to provide greater convenience for passengers the owner, CR 95306 website (http://www.95306.CN) on April 10, up and running.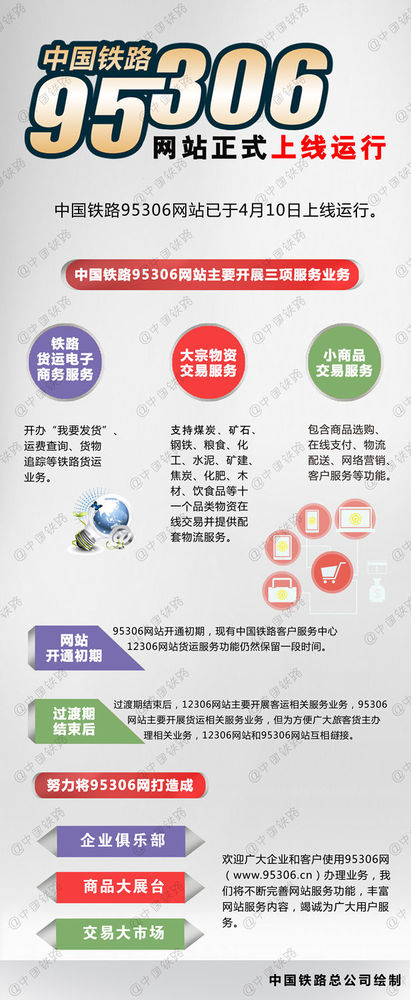 95306 website main carried out three items service business: a is provides railway freight e-commerce service, opened "I to shipping", and freight query, and goods track, railway freight business; II is provides bulk material trading service, support coal, and ore, and steel, and food, and chemical, and cement, and mine built, and Coke, and fertilizer, and wood, railway wagon and diet products, 11 a category material online trading and provides supporting logistics service; three is provides small merchandise trading service, contains merchandise purchase, and online paid, and logistics distribution, and network marketing, and Customer service and other functions.
95306 website early 12306 website customer service center of China railway freight service still remain for some time. After the end of the transition period, 12306 website to conduct passenger-related services business, 95306 website mainly to carry out cargo related services business, but for the convenience of our passengers should the owner-related business, 12306 and 95306 Web sites link to each other.
Railway authorities said that businesses and customers are welcome to use 95306 Web services and will continue to improve our Web site services, rich Web services content, railway wagon efforts to make the 95306 Web Enterprise Club, commodity exhibitions, trading markets, and dedicated service to our users.
(Original title: China's railways 95306 website running on China railway freight's new mode)