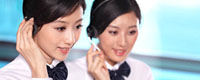 Name: Wangweiji(General manager)
Tel: 86-10-6280 0700
Fax: 86-10-6280 0297
Mobile: +86-13911690083
E-mail: WangWeiJi@clima.org.cn
Add: 3A07,YinGu Plaza, NO.9 West Road, North Fourth Ring Road, Haidian District, Beijing 100080, China PR

China a river two wings Sanyo international multi-channel railway wagon start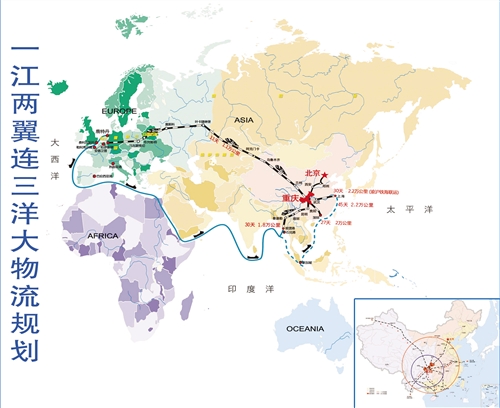 Chongqing to Kunming, Chengdu, Xining to have a new railway wagon.
"Chongqing to Kunming after the completion of high-speed rail, except for a few areas later Nanning, other areas are available through this line of goods arrived in Kunming, and then south into the Indian Ocean."
April 29 Regional Economic Research Institute of Yunnan Academy of Social Sciences, deputy director told reporters.
According to the Chongqing Municipal Development and Reform Commission's news, the National Railway Company officially launched the Chongqing to Kunming railway project preparatory work will be completed bid opening in May 30, 2015, to be via Chongqing, Sichuan, Yunnan, three provinces, a total length of 700 km to accelerate the formation of Chongqing to build "a river two wings Sanyo" International Trade Corridor has an important supporting role.
The so-called "one river two wings Sanyo" international channel that is: the Pacific Ocean via the Yangtze River [-0.27% funding research report]; along Chongqing-Lanzhou Railway, from Xinjiang Alashankou exit by Kazakhstan - Russia - Belarus - Poland - Germany - Rotterdam port linking the Atlantic [0.00% funds research report]; Chongqing and Guizhou railway along by the Guiyang - Kunming - Dali - Ruili exit, the central Myanmar city of Mandalay - Sittwe port to connect the Indian Ocean.
Prior to April 28, Sichuan province held a working meeting to promote railway construction, Sichuan Governor Wei Hong pointed out that this year is a crucial year for the construction of the railway wagon in Sichuan Province, to break through 40 billion yuan investment to ensure long yellow railroad xuyong to Bijie construction segment, Chengdu passenger dedicated, Lanzhou-Chongqing railway section within Sichuan, Badajoz railway three projects put into operation in Chengdu to Xining Railway, Chongqing and Kunming Railway 2 project started preparatory work.