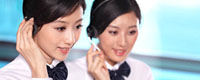 Name: Wangweiji(General manager)
Tel: 86-10-6280 0700
Fax: 86-10-6280 0297
Mobile: +86-13911690083
E-mail: WangWeiJi@clima.org.cn
Add: 3A07,YinGu Plaza, NO.9 West Road, North Fourth Ring Road, Haidian District, Beijing 100080, China PR

Benguela railway wagon: "China to build" the glorious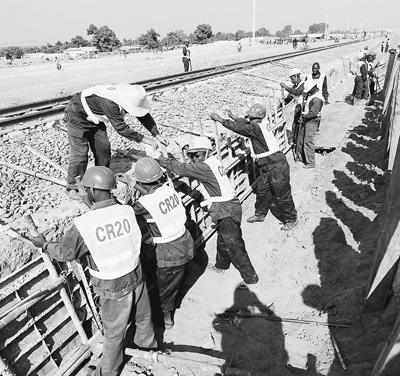 Benguela, Angola Chinese people in African countries build railways, since the new century is the longest railway wagon in the overseas Chinese people built.
This is a glorious railway. When opened on February 14, Angola, Congo (DRC), the three countries also appeared Zambian President cut the ribbon, but also to local special ritual met representatives of construction feats - China Railway 20th Bureau Group, Liu Feng, Chen Lei, Ma Junfeng.
This is a sweat drenched railroad. More than ten years, China Railway Construction 20th Bureau of thousands of people participated in the construction, suffering from landmines, malaria, a shortage of materials and poor security environment problems, to overcome the language barrier, transport facilities, communications inconvenience and discomfort climate, several employees offer out of life.
This is an established brand in China railway. From design to construction, all built by the China Railway 20th Bureau completed; small screws, large rolling stock, 99% of supplies from domestic procurement; Chinese standards completely replace the European standard, established a "Chinese build" gold standard.
Benguela railway in southern Africa "Gold Line", will greatly contribute to regional development
From the beginning of this century, "going out" strategy has made, where to go, it has been the confusion of Chinese enterprises.
Memories of the original railway market in Angola, China Railway Construction 20th Bureau Group Co., Ltd. Deputy General Manager Chen Angolan deep Lin told reporters that the opportunity came suddenly, but with a chance in the inevitable, "Going with the flow!"
In the eyes of the world, Africa seems to be synonymous with "underdeveloped" but yet the most attractive "virgin land." In 2002, ending 27 years of civil war in Angola to start post-war reconstruction, a total length of 1344 km Benguela railway is one of the most important projects. Angola had an invitation to many countries, but the final bid of four countries including the US and Russia, due to the reasons for higher offer to withdraw, eventually Whispering China Railway 20th Bureau Group.
Benguela railway is the backbone of Angola, in southern Africa is the "golden thread." Benguela's largest port of Lobito in Angola west, east and Congo (DRC) border city adjacent to Luau, the design speed of 90 km, Planning transporting passengers 4,000,000 passengers, 20 million tons of goods. After the Benguela Railway, will work with Ann Chan, TAZARA railway network convergence and neighboring countries, to achieve interoperability of the railway in southern Africa, an international major railway line between the Atlantic and Indian Ocean, it will greatly contribute to regional development. Because of its special status, the Government of Angola in this railway popular with Canada, claim 20th Bureau construction side edge operation.
People of Angola Benguela favorite, leaving the railway repair decades of China Railway 20th Bureau employees unexpected and moving. After the civil war in Angola, the traffic situation is poor. There is a section through the Benguela railway wagon, a radius of over 700 kilometers are not even roads, railways built to the local people "happy miserable", even when running on track construction flatbed truck, also often crowded with men and women to ride, how to persuade not go on. Parked there, people can always leave, right? No, the people in the car at branch cooking pot, wait a few days, until the car.