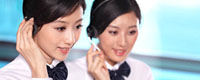 Name: Wangweiji(General manager)
Tel: 86-10-6280 0700
Fax: 86-10-6280 0297
Mobile: +86-13911690083
E-mail: WangWeiJi@clima.org.cn
Add: 3A07,YinGu Plaza, NO.9 West Road, North Fourth Ring Road, Haidian District, Beijing 100080, China PR

Beijing, Tianjin intercity railway network railway wagon planning will be completed during the year
From the Tianjin Transportation Committee learned that this year,
railway wagon
Tianjin will actively cooperate with relevant ministries to complete the Beijing, Tianjin and transport special plan, complete the "Beijing, Tianjin intercity railway network plan," "Beijing, Tianjin, Shijiazhuang City region (suburb ) railway network plan, "planning; joint Hebei, Tianjin and Hebei complete port cluster distribution system improvement program," Jin Ji coastal port development plan collaborative research "; promote more regulatory convergence, will transport integration of the requirements to implement the" Thirteen Five "plan, efforts to achieve" a blueprint "tube full.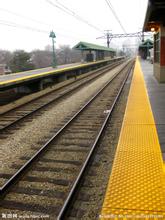 According to Tianjin Daily reported on the 14th, will be in Tianjin and Beijing, Hebei transportation departments to establish a close and efficient liaison mechanism, signed dozens of cooperation agreements, the establishment of the port of Tianjin and the Bohai Investment and Development Co., Ltd., established in Beijing, Tianjin City basis on the occasion of Railway Investment Co., Ltd., to further improve collaboration mechanism, establish a long-term mechanism for consultation, co-three provinces, full implementation of the cooperation agreement.
For the progress of the project, the year will be built in Tianjin Tianjin high-speed railway, Beijing-Tianjin Intercity Railway extension line; the completion of high-speed Beijing-Qinhuangdao, Tianjin paragraph (Jixian, Tianjin and Hebei border state average town - the town of Tianjin and Hebei Jixian Ciron Huyu community, 30 kilometers long ), high-speed Tianjin Tang Gallery paragraph a (Tong Cheng Expressway - Tangshan border, 34 km long) and other highways broken road construction; opened to traffic Jinwei northern section of North Pipeline Project (Ma Yinggong Road - Hebei booming sector segment, long 13.6 km) provinces butt Road; promote Beijing Ben Thanh railway, Dongjiang Container Terminal II project, a deepwater channel Chittagong Port of projects started as soon as possible,
railway wagon
accelerate the construction of aviation logistics park, and strive to achieve early results of major projects.