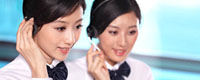 Name: Wangweiji(General manager)
Tel: 86-10-6280 0700
Fax: 86-10-6280 0297
Mobile: +86-13911690083
E-mail: WangWeiJi@clima.org.cn
Add: 3A07,YinGu Plaza, NO.9 West Road, North Fourth Ring Road, Haidian District, Beijing 100080, China PR

A meter-gauge railway railway wagon workers Complex
Welding fires spread, sightseeing carriages are painting the fence ...... 28 morning, Liu Hongbo led his fellow workers in Kunming, Yunnan Honghe Prefecture north of Kaiyuan Kaiyuan depot next to the station truck factory hangar busy shop opened, they are in meters Rail train upgrade. In order to make the workshop in May train successful on-line, mustering all their strength.
When many of his peers colleague just looking forward to quickly retire,
railway wagon
Liu Hongbo also keen on his "little train business", which are derived from his meter track complex.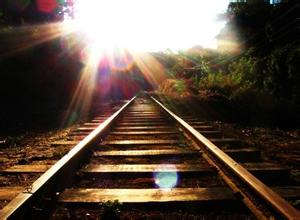 "Several years ago, people living in the ancient city of the construction of water, twice a day, always hear the train whistle from far and near, the sirens will always let people know the exact time of the moment." It is this promise Liu Hongbo Many people in one of those memories meter track, and later he used to often miss the original time.
In 1910, the Vietnam Railway opened to traffic; five years later, China's first private railway railway started construction of a jasper. In 2003, a Jasper railway passenger outage, 2010, also in full freight outage. Liu Hongbo recalls closely with local railway life, become his first stage meter track complex.
As part of the Vietnam Railway, Jasper railway built water segment seems to fall asleep, the train whistle become a memory of the people. Weeds along the side of the tracks, the station also go on a day old. Liu Hongbo place of work every day to repair the car less and less. Work touches a lot easier, but my heart felt something was lacking. He often thought, "meter track really so lopsided it?"
For a time, lonely mood spread out, he began thinking about how to keep the meter gauge. He and his friends often go on foot along the railway find those scattered memories, but also research and design drip meter track with some private collector.
The last lonely liu hongbo get an unexpected surprise: "Jianshui County government and the Kunming Railway Bureau reached an agreement, under the full protection of the premise to start construction of the ancient city of Mission Hill water meter gauge train tourism project."
According to the earliest surviving picture meter gauge train,
railway wagon
several comparison, careful design, Liu Hongbo and the workers gradually restoring the meter-gauge train like: wooden cars, wooden stool, there is a compartment designed bar. When these elements gradually, molding, his heart began filling up.
"There are three models upgrade: ordinary car customer satisfaction; some sightseeing car compartment enclosing fence; utility vehicles are used for recreation and leisure travelers." Liu Hongbo pointing to are transforming the car, while a few showed reporters Laomi rail train picture, the picture is the French railway carriage dining, drinking wine, very pleasant.