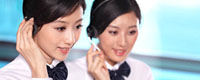 Name: Wangweiji(General manager)
Tel: 86-10-6280 0700
Fax: 86-10-6280 0297
Mobile: +86-13911690083
E-mail: WangWeiJi@clima.org.cn
Add: 3A07,YinGu Plaza, NO.9 West Road, North Fourth Ring Road, Haidian District, Beijing 100080, China PR

3000 km of new lines proposed two-ocean railway railway wagon feasibility study officially set sail
Peru - Premier Li Keqiang, the third leg of Latin America trip, so that "two foreign railway" increasingly clear roadmap for cooperation.
May 22, Premier Li Keqiang at
railway wagon
Lima with Peruvian President Humala met with reporters, China and Brazil, Peru decided to jointly carry out the "two-ocean railway" feasibility study and agreed to expedite the work of the Joint Working Group .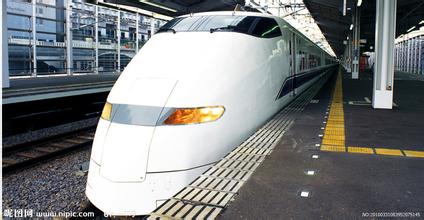 Li said, for "two foreign railway" project as early as possible to achieve substantial progress in protecting the environment and biodiversity conditions along the road of economic development, accelerate the industrialization and urbanization in mainland South America.
"Daily Economic News" reporter noted that the Prime Minister's visit to Peru for the development of Chinese enterprises has given new support. Clear the government will continue to support the local time May 23, Li Keqiang presided over Peru in Lima Chinese business forum on policy enterprises "going out", and to strengthen communication and coordination with the recipe for Chinese enterprises to create a better business environment .
"Two foreign railway" international bidding
The concept of "two-ocean railway" to be traced back to last year when President Xi Jinping's visit to Latin America, China, Peru, Brazil, who has carried out three connecting the Atlantic and Pacific Oceans Two Oceans jointly published a statement railway cooperation.
Li Keqiang during this visit to Latin America, with Brazil, Peru decided to conduct a joint feasibility study on the "two foreign railway."
May 22 joint statement issued by the two governments clear, the two sides reaffirmed their commitment to the Memorandum of Understanding signed in November 2014 in the terms of reference for Peru, Brazil Two Oceans tripartite working group on the railway, he stressed the need to work together to promote both foreign-based railway project feasibility the study.
It is reported that China Railway Hospital confirmed their commitment "two foreign railway," the feasibility study.
Li said China is ready according to recipe requirements and planning, full use of field capacity and technological advantages railways, ports, power, communications, and actively participate in the "two-ocean railway" and other major infrastructure projects, enhance technology transfer and experience sharing, improve Peru equipment supporting capacity industrialization, promote local employment expansion.
It also makes China Investment Participation "two-ocean railway" concept, to become the most Latin American countries look forward to cross-border infrastructure projects. It is reported that "two foreign railways' total length of 5000 km, of which about 2000 km will use the existing railway system, in addition to the construction of 3,000 km of new lines. According to media reports, the project could reach $ 60 billion budget.
Brazilian Ambassador has revealed, for the mobilization of the construction of "two-ocean railroad" of funds, in Pakistan, the three countries will conduct an international tender secret, and to seek cooperation with the World Bank, the BRICS Development Bank and other agencies.
Brazilian President Rousseff stressed that the project to reduce the transport of goods to the Asian market material time and cost, Humala also said that "two foreign railway," the planning and construction of Peru, Pakistan's economic development, the three countries and the region at very important, China's participation is essential.
Policy Support in enterprises "going out"
Tongji University Institute of Railway and Urban Rail
railway wagon
Transportation Professor Sun Zhang opinion, a successful example of China's railway construction and operation of the South American countries are determined to promote the development of the railway. Currently, these countries urgent need upgrading railway equipment, the line needs to be upgraded expand China operations experience and the design and construction team is the best choice in these countries.
It is understood that before the "two-ocean railway" China has to undertake a number of railway in Africa. China Railway has become a pioneer in economic diplomacy and capacity for cooperation.
Li pointed out that China in the field of railway construction has accumulated rich experience, equipment has safety, cost advantages, but also withstood the test of international competition in the market. China is willing to actively participate in the "two-ocean railway" and relevant national rail transit projects, and strengthening cooperation at the same time to carry out equipment and other technology transfer, boosting the South American continent interoperability, promote regional economic development, better achieve mutual benefit and win-win situation.
Zhejiang Institute of International Studies, deputy director of the Latin American Institute Chun said transoceanic railway project is very ambitious, is a large-scale infrastructure projects in China overseas.
railway wagon
Chinese companies can widely participate in the two-ocean railway construction, such as construction of participation, export, trade-related industries, labor export complete sets of equipment and so on.